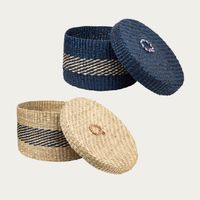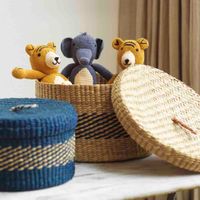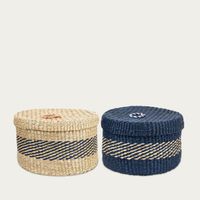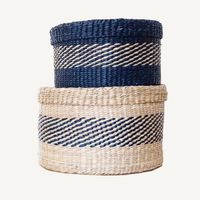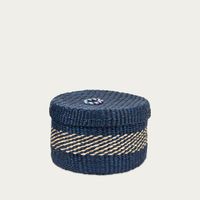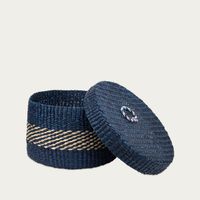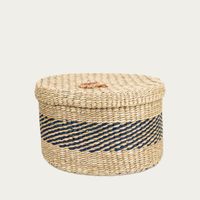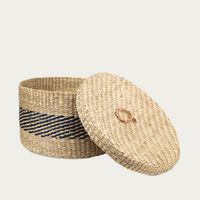 Round Baskets with Lid - Set of 2
This product cannot be shipped to your location
Shipping & returns 
Description
Return to Sender's mission is life-changing – literally. The Dutch brand provides a platform for vulnerable women to share their craft, and each home accessory's profit is 'returned to sender'. The Round Baskets with Lid are set of 2 durable and practical, crafted from tree branches and designed for everyday use. Help keep a traditional technique alive, and keep your clutter tidy.
Story
Return to Sender has a clear and honourable mission: to help women in disadvantaged countries create a better life through their craft. After returning from a trip to India and feeling frustrated by what she saw – talented women creating beautiful accessories, without the opportunity to sell them – founder Katya set about bridging that gap. Together with 7 of the best Dutch designers, she handpicks female artisans and gives them a platform to create a better life and future. The design process is a collaborative one, and the end result – handcrafted vases inspired by traditional techniques – helps these vulnerable women get back on their feet. Because the profits are 'returned to sender'.
Features
• Producers Weave Tree Branches into Baskets • Height: Blue 14cm, Natural 18cm, • Diameter: M Ø 25, L Ø 30
Special Care
• When dirty or dusty, please tend to your baskets using a clean, damp cloth before leaving it to dry. If any substantial moisture remains after cleaning it, please wipe the surface dry to avoid any staining.