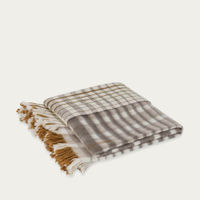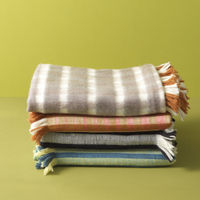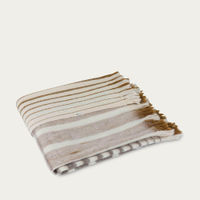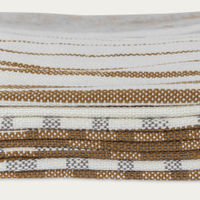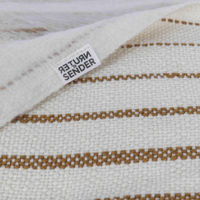 White Plaid Turn Around
This product cannot be shipped to your location
Shipping & returns 
Description
Return to Sender's mission is life-changing – literally. The Dutch brand provides a platform for vulnerable women to share their craft, and each home accessory's profit is 'returned to sender'. The Plaid Turn Around is a cushion cover crafted in a mountainous village in Ecuador, from traditional techniques using merino wool. It's cosy and soft, ideal for nights in on the sofa. And has been designed in collaboration with Simone Post.
Story
Return to Sender has a clear and honourable mission: to help women in disadvantaged countries create a better life through their craft. After returning from a trip to India and feeling frustrated by what she saw – talented women creating beautiful accessories, without the opportunity to sell them – founder Katya set about bridging that gap. Together with 7 of the best Dutch designers, she handpicks female artisans and gives them a platform to create a better life and future. The design process is a collaborative one, and the end result – handcrafted vases inspired by traditional techniques – helps these vulnerable women get back on their feet. Because the profits are 'returned to sender'.
Features
• Designed by Simone Post - Real Dutch Design!, • Super Soft: 76% Merino Wool, 24% Acrylic, • One Side Consists of Combed Wool, The Other Side of Uncombed Wool, • Nice and Large Size: 180 X 134 cm, Fringes Of 5 cm, • The Plaids Are Handmade and Unique
Special Care
• Washing Instructions: Wool Program (Cold).