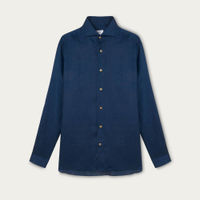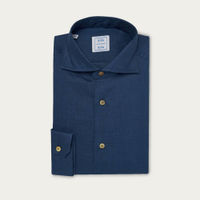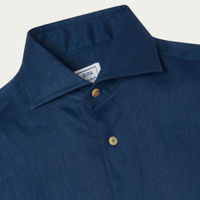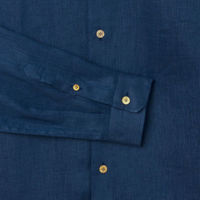 Blu Notte Camicia Elba Shirt
Size guide 
Shipping & returns 
Description
Summer in the '60s without a time machine – all you need is Italian brand Ripa Ripa's retro-inspired, poolside pieces. They honour quality, craftsmanship, and – above all – a good time. The Camicia Elba Shirt is a vintage-style polo neck shirt in 100% linen, inspired by the classic '60s style. It's a cross between a polo and a shirt – making it perfect for casual days at the beach or bar. And because it's crafted from high quality linen, it gets softer with every wash.
Story
Dreamy swimwear brand Ripa Ripa was inspired by Italian summers, the sea and the '60s – and it shows. They take the sartorial attention to detail that Italian fashion's famous for, and make it wearable and vibrant – with retro-inspired prints, a palette of muted primary tones, and nautical rope waistband cords. Thanks to their swimwear pieces' quality craftsmanship, they'll look as good after years of vacationing as they do the day they arrive.
Features
• 100% Italian Linen, • Polo Shirt Neck "Sasa", • Handmade in Napoli
Special Care
• Please wash me at a maximum of 30 Degrees Celsius using a gentle detergent to best preserve my quality and longevity. For best long-term results, wash by hand. If using a washing machine, turn bathing suit inside out and use a gentle program. Hang or lay flat to dry.