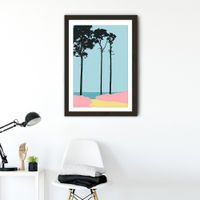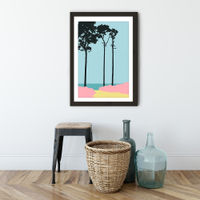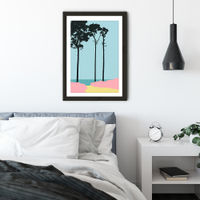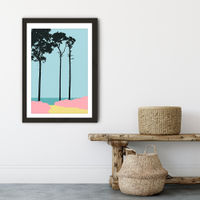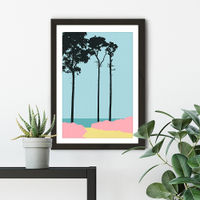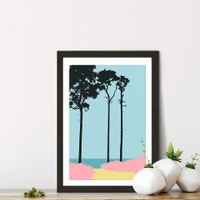 Crafted by Rosi Feist
Weststrand Art Print Black Frame
Berlin-based artist Thomas Mueller is the brain behind Rosi Feist's beauty, producing pop art-inspired minimal prints that make ordinary scenes seem extraordinary. Weststrand is a framed, colourful graphic print.
Style: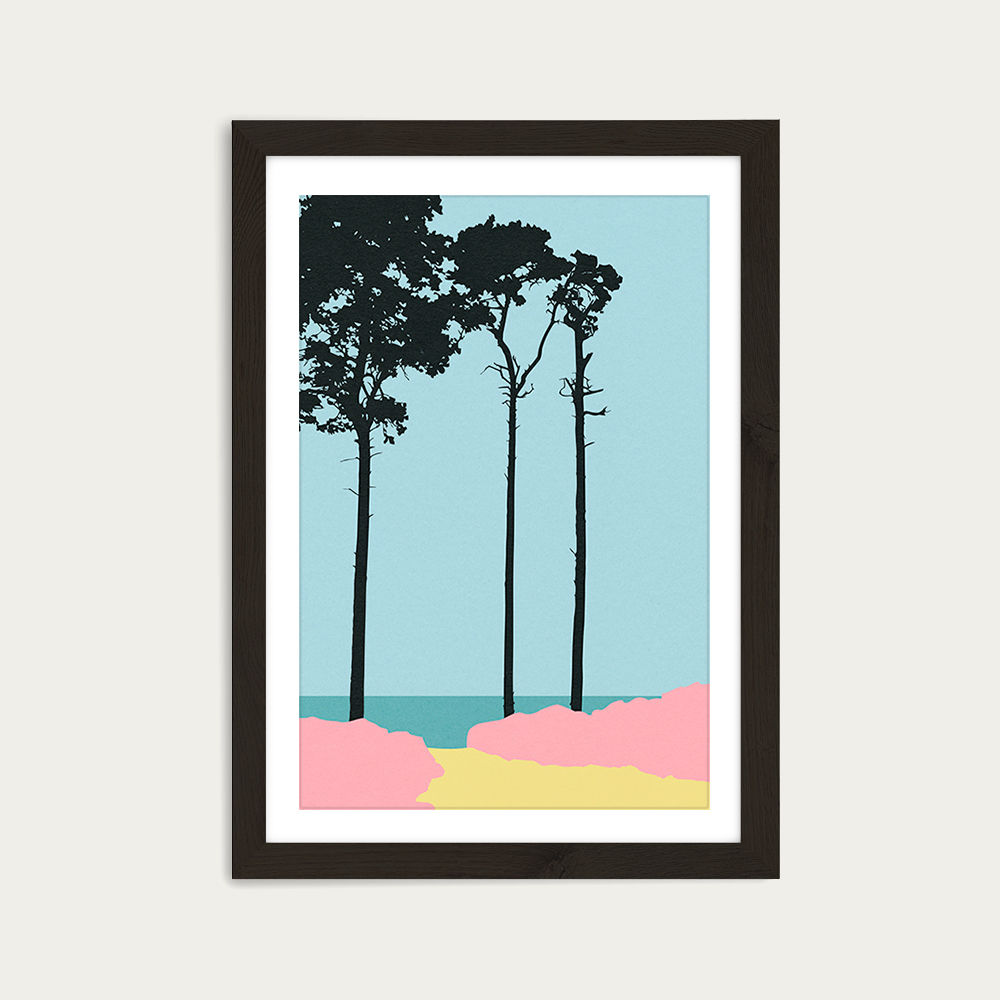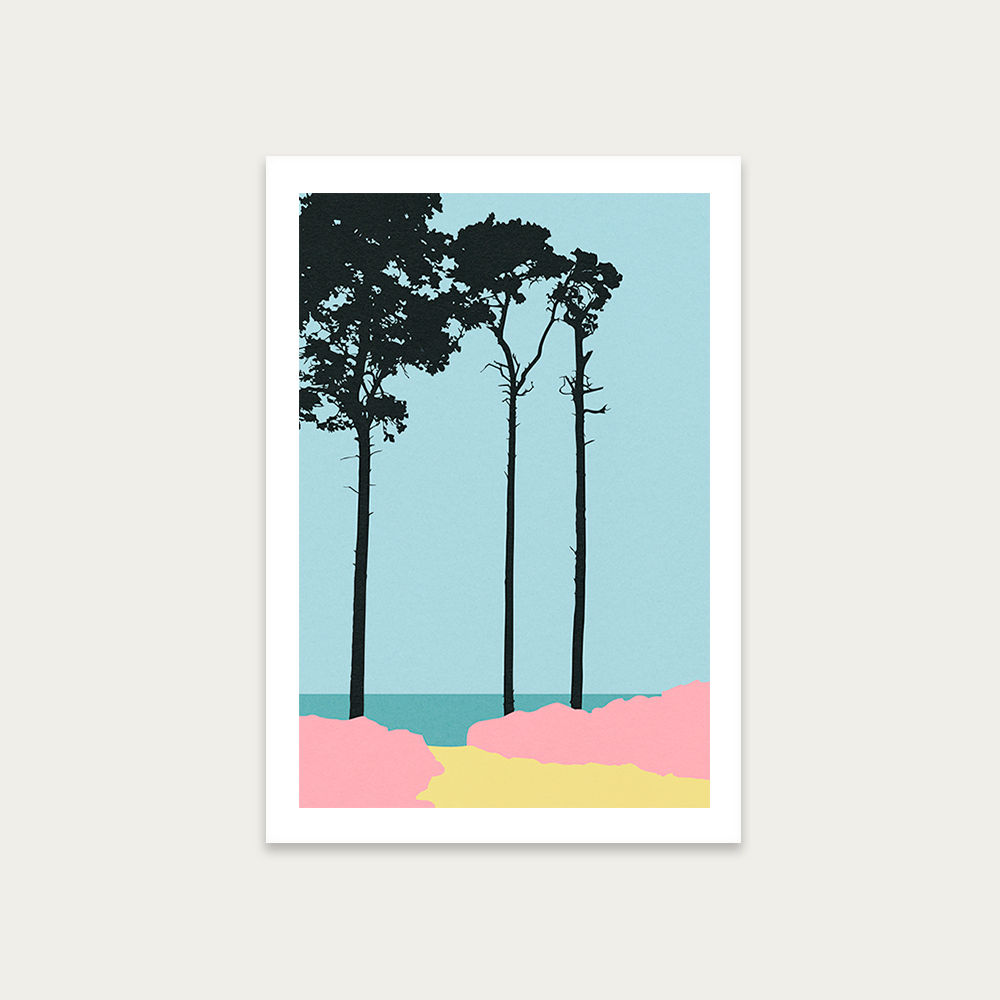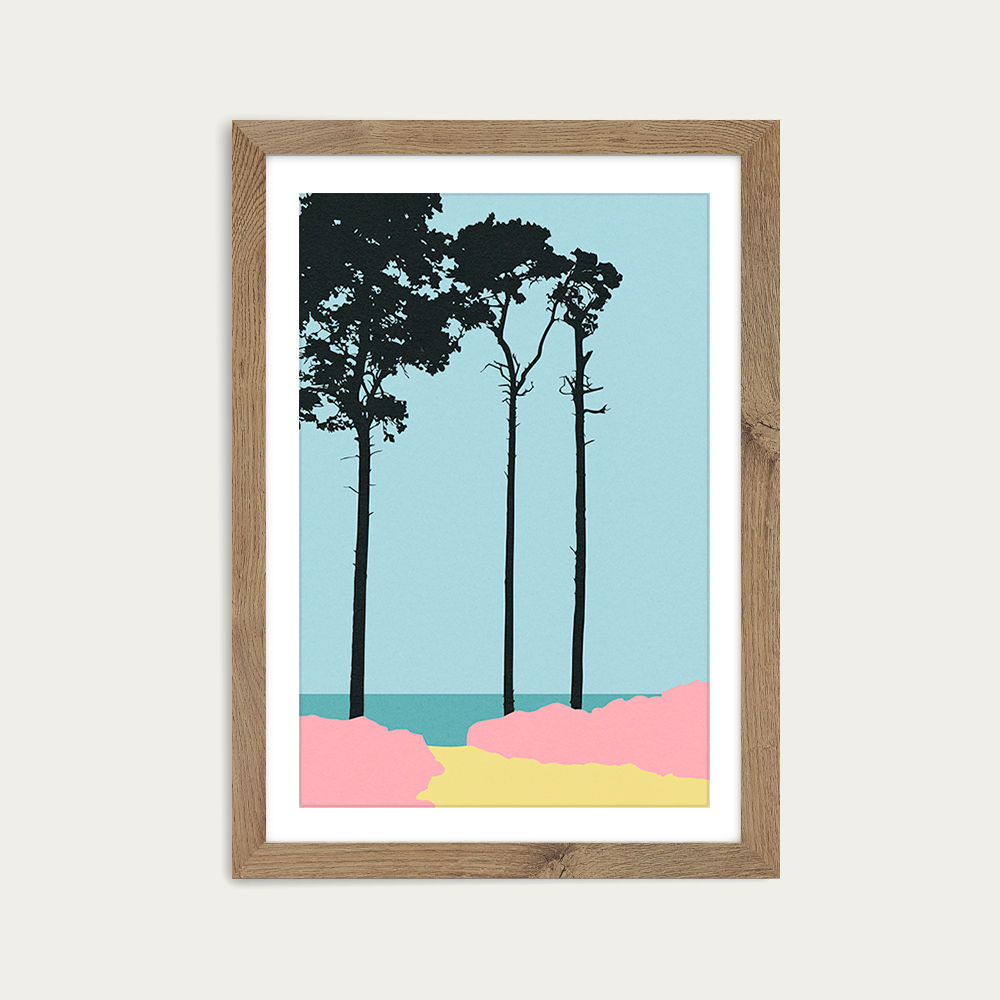 Order now to receive by 10 Jun - 22 Jun
Sizing
• A4 with 20mm border • A3 with 40mm border • A2 with 60mm border • A1 with 80mm border • A0 with 100mm border
Shipping & returns
Weststrand is a graphic illustration by Berlin-based artist Thomas Mueller. He's the brains behind Rosi Feist's colourful, minimal prints and cut outs – inspired by his day-to-day urban life and the extraordinary within the ordinary. His pieces have a pop art style that's bold and captivating. The perfect way to add life to your industrial or pared-back living space.
Rosi Feist makes art out of the ordinary. Berlin-based artist Thomas Mueller's behind the playful brand, and his minimalist, pop art-infused pieces make everyday objects and observations into something to behold. His pieces start life as intricate paper cut outs, sticking to a simple toolbox of scissors, glue and card. And he recreates each one as a bright fine art print too once he's finished – perfect for industrial or colourful spaces.
• Printed in the UK • Fine art paper IFA22 315gsm 100% cotton soft texture • White soft textured acid-free - snow-white mount • Printed using the fine art giclée printing method, a drop technique known for its clarity and precision • Frame types: 22x22mm Smooth matt solid wood mouldings for sizes up to A1 30x25mm Smooth matt solid wood mouldings for A0 • Size specs: A4 with 20mm border A3 with 40mm border A2 with 60mm border A1 with 80mm border A0 with 100mm border
• Please do not hang on a wall facing the sun directly. Fine art's colours can fade over time • When dirty or dusty, please tend to your frame using a clean, damp cloth before leaving it to dry. If any substantial moisture remains after cleaning it, please wipe the surface dry to avoid any staining.