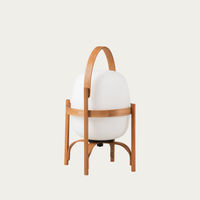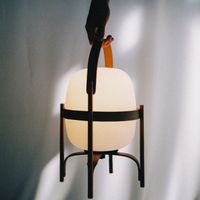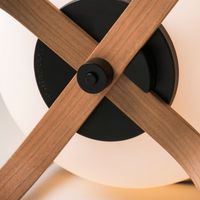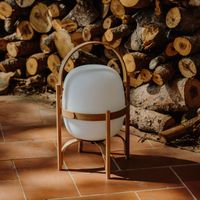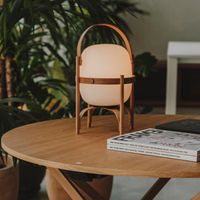 Cestita Batería Table Lamp II - EU Plug
This product cannot be shipped to your location
Shipping & returns 
Description
Santa & Cole's mission is simple – to build, safeguard and broadcast knowledge through design objects. Pieces with a quality that is recognisable at the touch of a hand, and that can enrich people's lives, whether at home or in shared environments.
Story
Small and independent global editor of design products, Santa & Cole have their roots in Barcelona, Spain. Editing since 1985, the team at Santa & Cole adapt homeware furniture and pieces for everyday use. Working with a catalogue of over 80 renowned designers, they approach each piece with stellar attention to detail, made by industrial craftsmen, in designs that inspire.
Features
• Made in Spain • Cherry wood with white opal polyethene lampshade • Dimensions: Ø22 x H36 cm • Lithium battery • Switch incorporated into the luminaire with 3 intensity levels • Range: 5h on high power, 12h on medium power and 24h on minimum power • Includes charger • Battery charging time 6.5h • Suitable for indoor and outdoor use, to prevent wood degradation the lamp should not be permanently left outdoors
Special Care
Please clean me with a smooth cloth. Please don't use ammonia, solvents or any abrasive cleaning products.