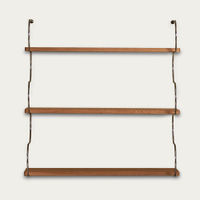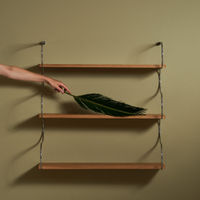 Crafted by Schneid
Black Onda Shelf Small
Design that looks this good usually isn't great for the environment. But Schneid Studio's different – their contemporary, emotive furniture and accessories favour sustainability as much as style. And is crafted by artisans who love what they do. The Onda Shelf Small is a modular shelving unit in oak and metal.
Style: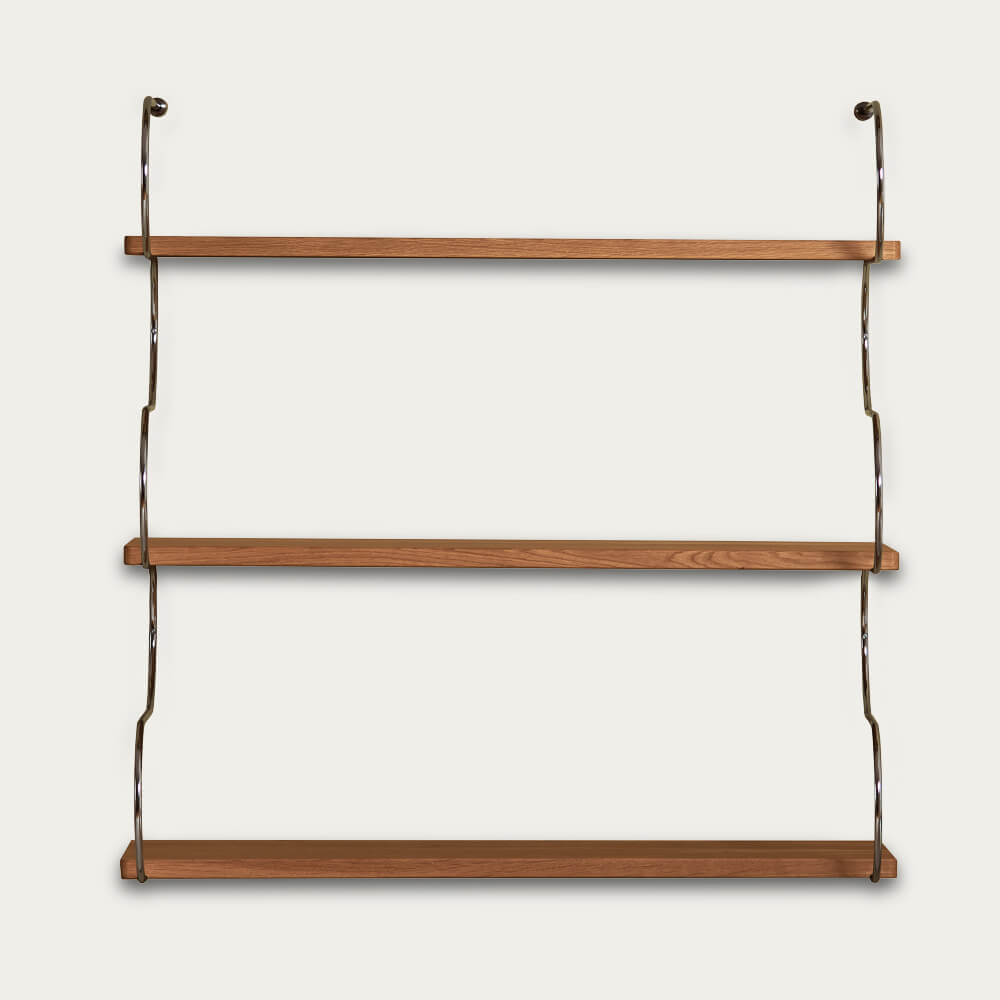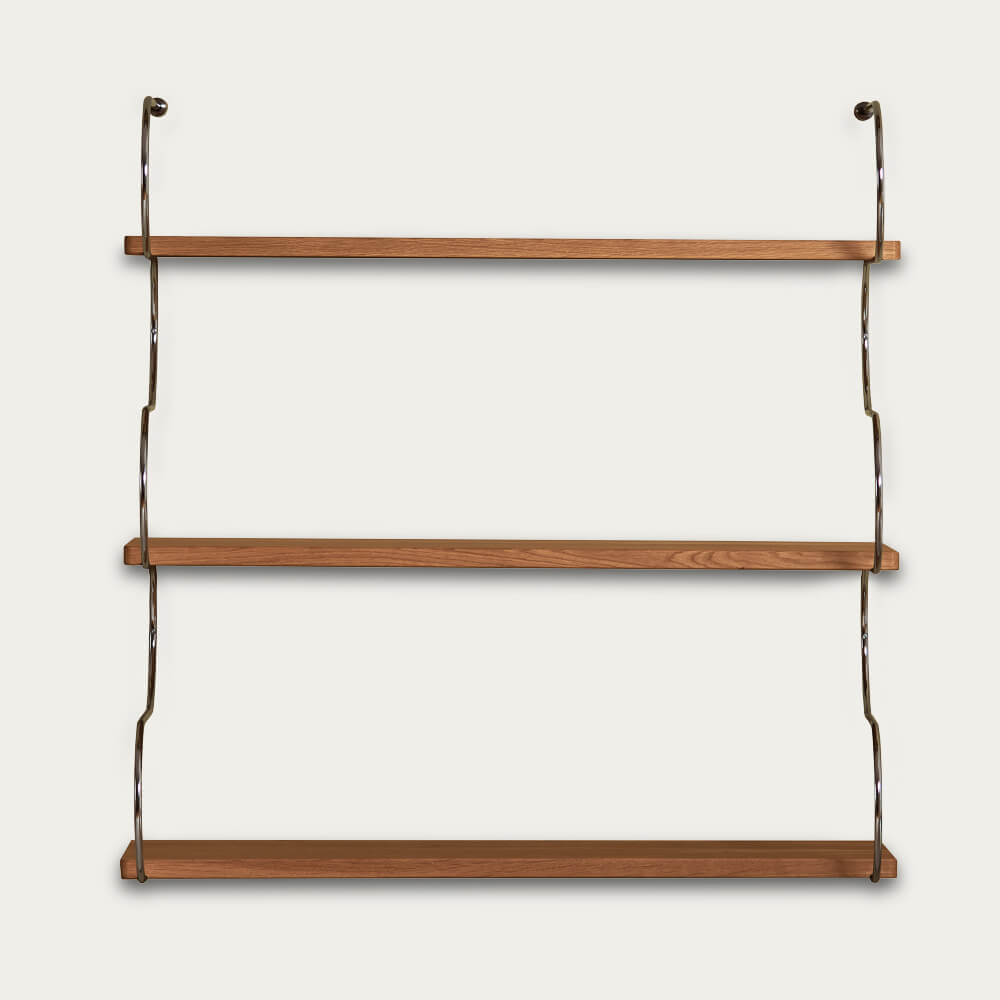 Order now to receive by 8 Jul - 22 Jul
Shipping & returns
Schneid Studio's proves that ethics and aesthetics can go hand in hand – a sustainable design brand creating contemporary furniture and accessories that favour bold shapes, colours and raw materials to pack a punch. The Onda Shelf Small is a modular shelving unit that's big on shape. A curved black metal frame has soft contours that soften the shelf's industrial style, and the oak wood planks can be placed as high or low as you like, thanks to their grooved base. It's a perfect display piece – made for displaying your favourite pieces.
Named after the German wording for "being bold," Lübeck-based creative powerhouse Schneid Studio is exactly that - bold, brilliant and refreshingly sophisticated. Born from the combined passion of two creatives, Niklas Jensen and Julia Jessen, the company celebrates traditional craftsmanship and innovative, colourful design in a collection of vibrant accessories for the modern home.
• Handmade in Germany • Designer: Julia Jessen • Material: Metal / Wood • Color: Black, Chrome • Wood: Type Oak • Dimensions: 80 x 80 x 34 cm
• In the case of dirt or stains, please tend to the affected area with a clean, damp cloth before leaving to dry. • Please store in a cool, dry place when unused to best preserve quality and longevity