Quemada Striped Merino Scarf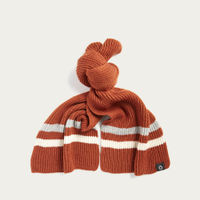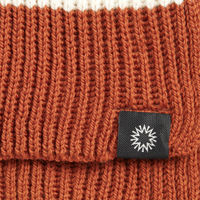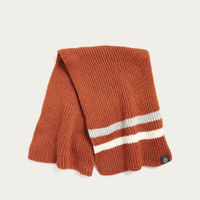 Quemada Striped Merino Scarf
Shipping & returns 
Description
The Striped Merino Scarf is a standout winter staple thanks to its playful striped finish. It's crafted from 100% Merino wool, making it super soft. And it's durable too – fast-drying and breathable.
Story
With a name like Shackleton, this performance wear brand couldn't be anything less than pioneering. It takes its name from Ernest Shackleton, history's greatest polar explorer. And they've even had the seal of approval from his granddaughter, The Hon. Alexandra. They produce high performance pieces that help you be great in the great outdoors. And while they've been engineered to withstand extreme conditions, they're crafted for everyday comfort too – even the best explorers have downtime.
Features
• 100% Certified British Four-Ply Wool Yarn, • Made in the UK
Special Care
To best preserve my appearance and durability, please wash me at low temperatures (30 degrees Celsius) using a gentle detergent, and hang or lay me out to dry.