Crafted by Shangri-La Heritage
Deep Brown Explorator Waxed Canvas Jacket
Leather, suede and a dedication to adventure are the fundamentals of every piece produced by Shangri-La Heritage. Inspired by late 40's British motorcycle jackets and revisited with a unique Italian touch, the Explorator Waxed Canvas Jacket is crafted from 100% cotton waxed desert by local artisans. The lining is made of 100% cotton, and the collar tab closes to keep your neck warm.
Style: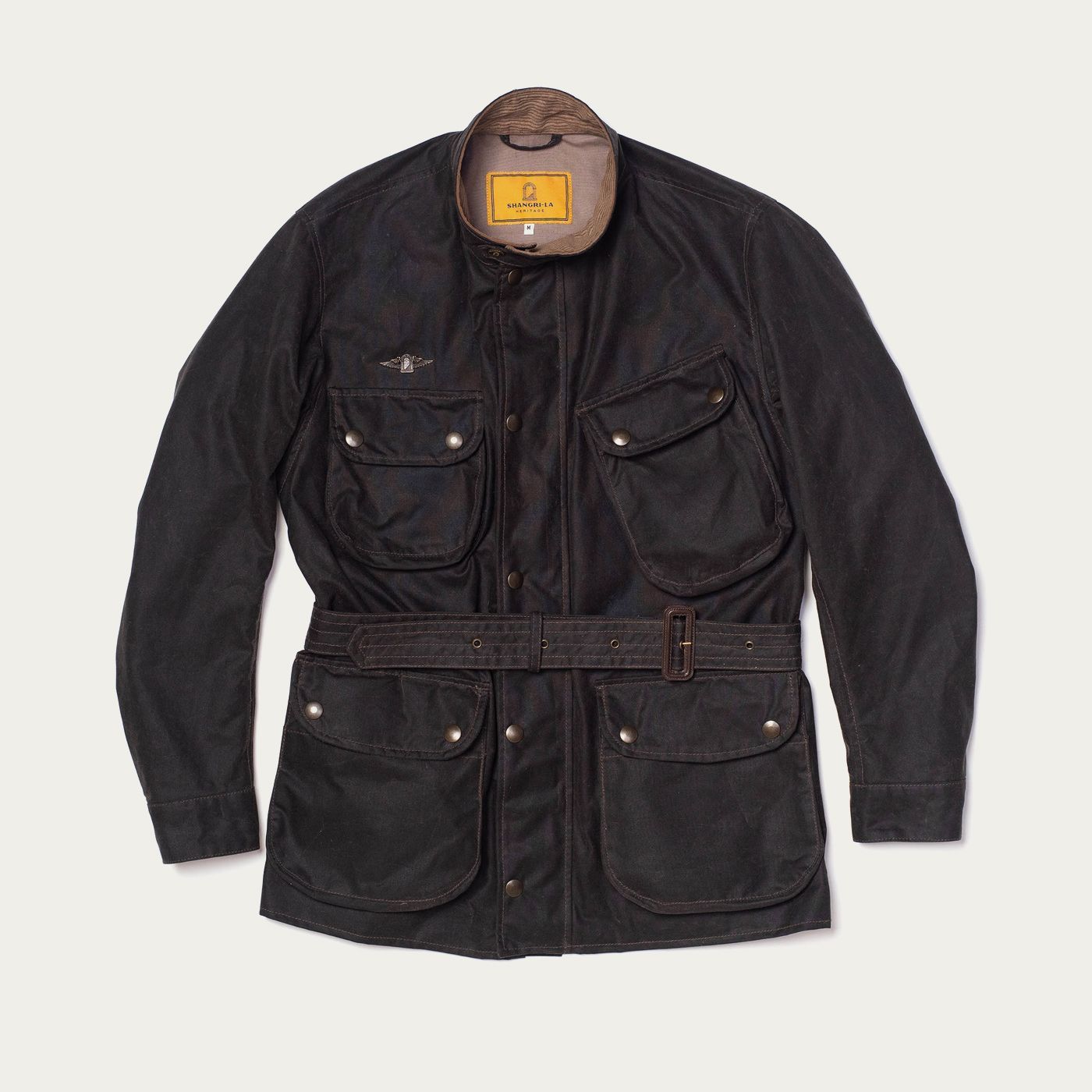 $727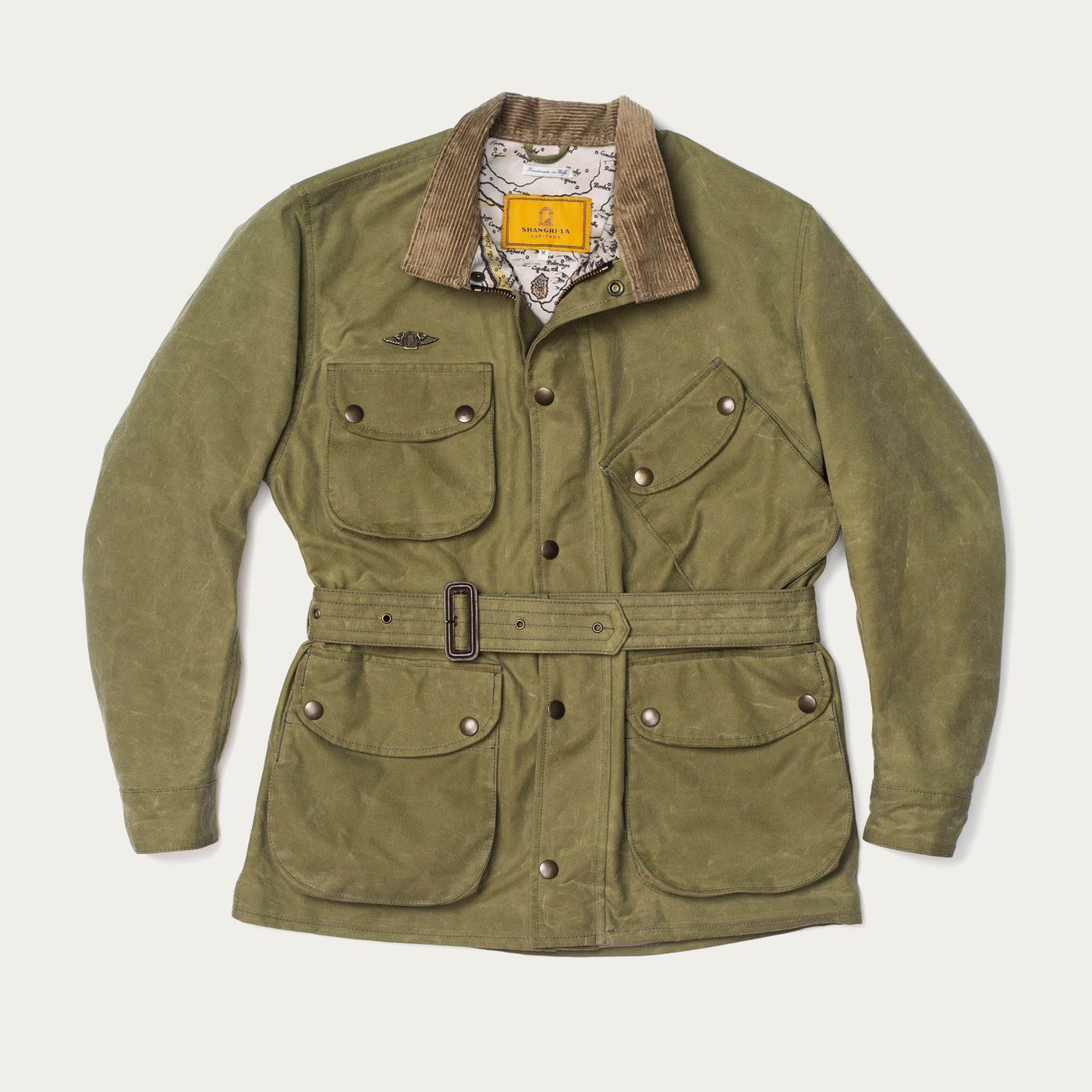 $727
Order now to receive by 6 Jul - 11 Jul
Size guide 
Shipping & returns
Shangri-La Heritage jackets are handcrafted in the beautiful Italian Alps using only the best, premium quality materials. Made by skilled artisans who take pride in their craft, each jacket is then personally inspected and tested by them in the alps before they go into production. A timeless piece designed to be passed through the generations, a part of their story, one that tells about the history of its journey. Every jacket comes in a high quality 100% organic natural cotton bag, laced with havana rope and with screen printed logo.
Shangri-La Heritage is the stuff of legends – a brand inspired by the mythical and unreachable valley of Shangri-La to produce outerwear that's worthy of its own place in history. Fuelled by a passion for high quality, beautifully crafted motorcycle gear and an appreciation for expertly tailored menswear, the brand combines skillful Italian craftsmanship with iconic silhouettes in a collection of leather gear that is as tough as it is handsome.
• Made in Italy • External: 100% cotton waxed canvas 12 oz • Trimming: corduroy • Lining: flannel cotton and viscose • Style: 1940's British motorcycle jacket • Tailored fit • Belt-adjustable waist • Antique brass zippers with engraved markings • Heavyweight • 2 inside pockets with antique brass snap buttons • Breathable, waterproof and windproof • Optional elbow and back armor pockets • Stormproof snap-close wrist cuffs • Two-way main zipper for more comfort • Removable closing collar-tab • Possibility of made-to-measure (contact our customer service)
To best preserve my quality and longevity, please store me in a cool and dry place. To restore my shine and appearance, please replenish my leather with adapted products when desired.