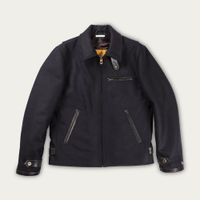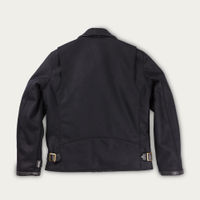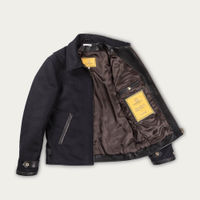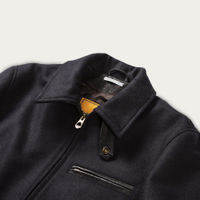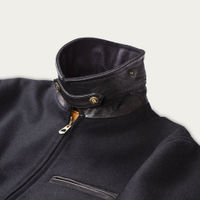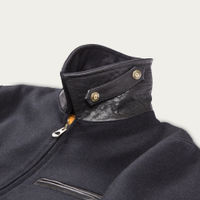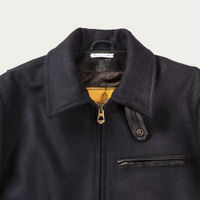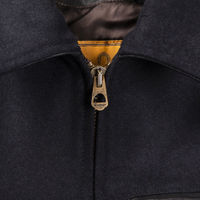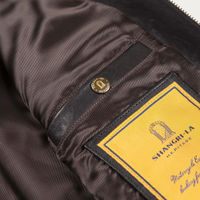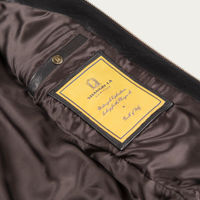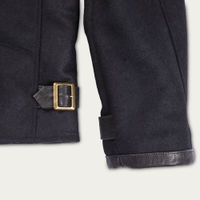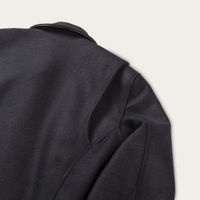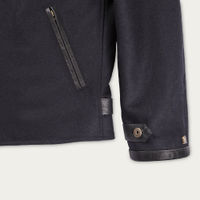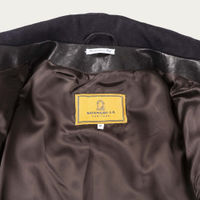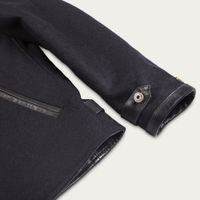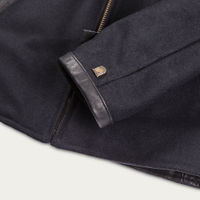 Crafted by Shangri-La Heritage
Navy Blue Varenne Wool Jacket
Leather, suede and a dedication to adventure are the fundamentals of every outerwear piece produced by Shangri-La Heritage. They're made to last, using the best Italian materials – your wardrobe's new centrepiece. Like this Varenne Wool Jacket in a choice of easy to style shades.
Style: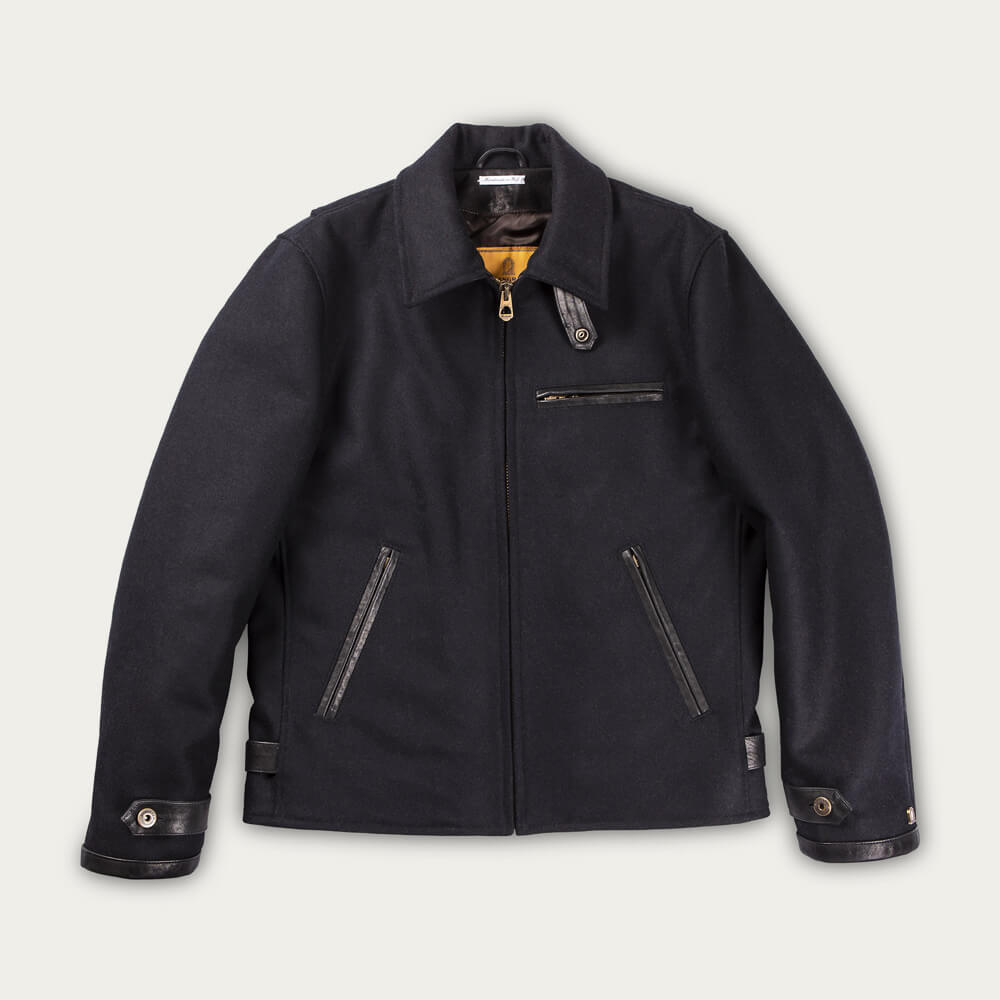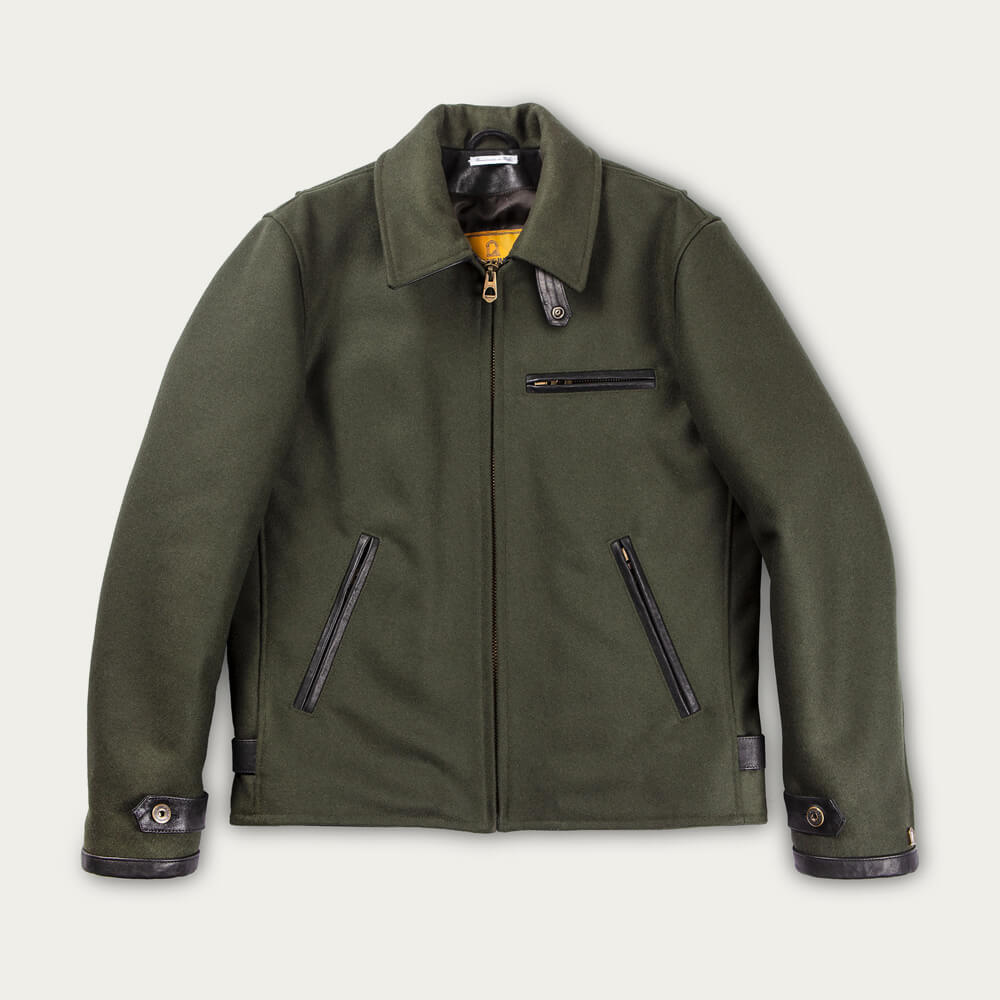 Order now to receive by 3 Jun - 8 Jun
Sizing
Size guide 
Shipping & returns
Shangri-La Heritage make bold piece for bold people – bikers, rockers, and men with a sense of adventure. The Varenne Wool Jacket is inspired by the sports jackets of the late 40s, revisited and handmade with an expert Italian touch. Choose from two rich shades that are easy to style, made from heavy Italian wool and vegetable tanned lambskin from Tuscany. There's three pockets to the front – perfect for your next adventure – and the engraved antique brass zippers add extra eye-catching detail. Comes in a 100% cotton bag.
Shangri-La Heritage is the stuff of legends – a brand inspired by the mythical and unreachable valley of Shangri-La to produce outerwear that's worthy of its own place in history. The pursuit of Shangri-La represents a quest for perfection, and this Italian menswear brand uses the very best materials and techniques to produce pieces for the brave: rockers, bikers, and men who mean business.
• Style: 1940s Sports Jacket • Fit: tailoring fit • Weight: heavyweight • Fabric: Melton Wool 26 Oz from Tuscany (Italy) (WO 80%, PL 20%) • Leather trimmings: vegetable tanned, drum dyed, top grain Lambskin from Tuscany (Italy) • Removable closing collar-tab in vegetable tanned Lambskin from Tuscany (Italy) with snap buttons • Lining: "Espresso Coffee" color 100% viscose • Padding (body): 100% cotton • Zippers: antique brass with engraved markings • 3 zipper front Pockets, reinforced with Lambskin leather • 2 inside Pockets with antique brass snap buttons with engraved markings • Pockets lining in Brown color 100% cotton • Tab-adjustable waist • Jacquard labels • Waterproof • Hand Made in Italy • Designed and tested in Bergamo, Northern Italian Alps
• Please have this piece professionally dry-cleaned