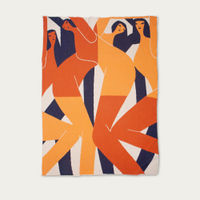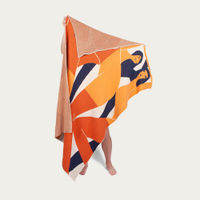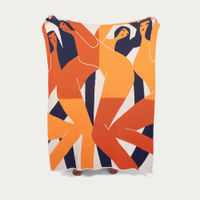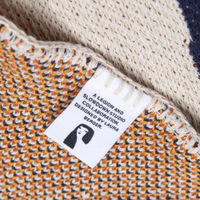 Molina Knit Blanket
Shipping & returns 
Description
If self-care had a physical form, it'd be the thoughtful, functional homeware by Slowliving Studio. Each of their collaborative, artistic pieces is designed to make you take a minute – breathe it in. The Molina Knit Blanket was designed by Chicago-based artist Laura Berger, in collaboration with San Francisco store and gallery, Legion. All Slowdown Studio woven blankets are spun from 100% USA-grown cotton, and this one's made from an 80% recycled cotton, 20% poly blend – sustainable as well as soul-sparking. Their heavy weight makes them a cosy, contemporary addition to your sofa.
Story
Let's take a minute – or several – to appreciate Slowdown Studio. It's the brainchild of Australian-born, LA-based designer Marc Hendrick. And as its name would suggest, this lifestyle brand produces pieces that encourage you to slow it down – appreciating the calmer moments in life. They collaborate with emerging artists worldwide to produce functional works of arts – from throws to candles and planters. But what they've all got in common? Artistry well worth a lengthy pause.
Features
Made from high quality and environmentally friendly recycled cotton blend Made in the USA 80% cotton and 20% poly blend Measurement 50" x 60" (127cm x 153cm)
Special Care
Cold machine wash on a gentle cycle, and dry on a cool cycle or line dry.
More from Slowdown Studio