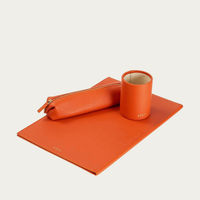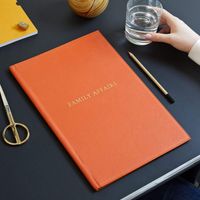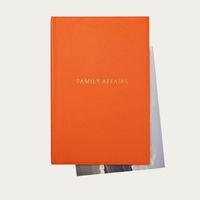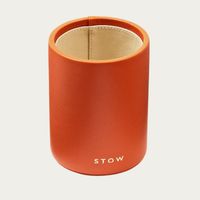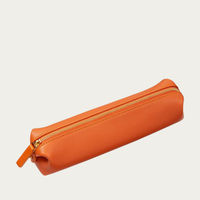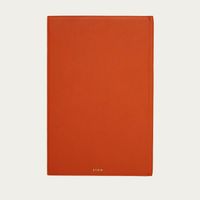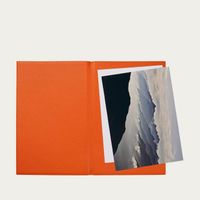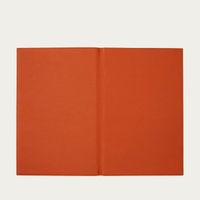 Crafted by STOW
Amber Orange Leather Desk Accessories Set
Bold, contemporary colours meet traditional techniques – STOW combines old with new, producing handmade leather travel essentials that are crafted to last. Inspired by the office accessories used in the City of London by the founding fathers, this Leather Desk Accessories set is an essential must-have thanks to its sleekly designed, effortless pieces. Including a desk folio, a round pen pot and a pencil case, all crafted from the highest grade leather – the perfect gift or office staple.
Style: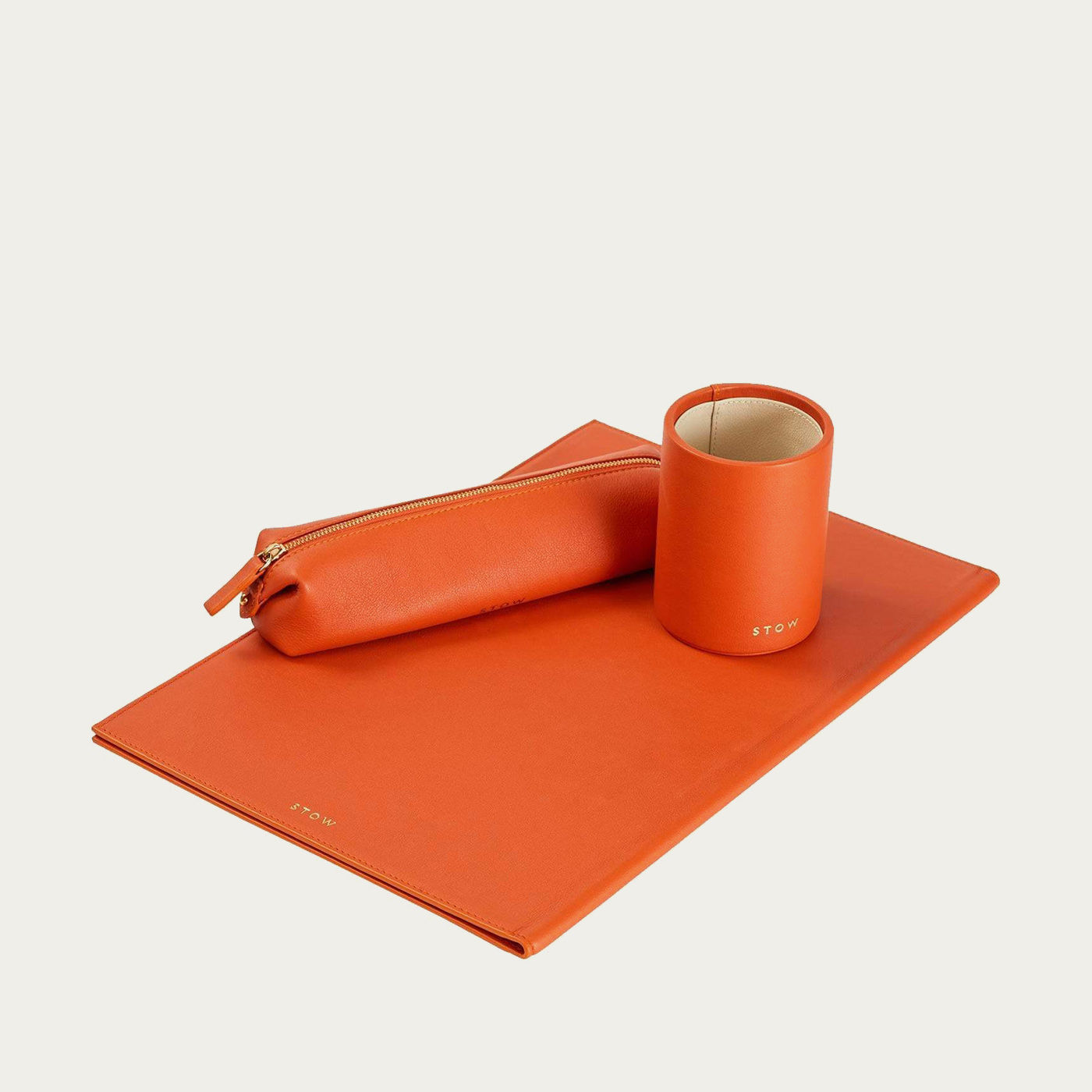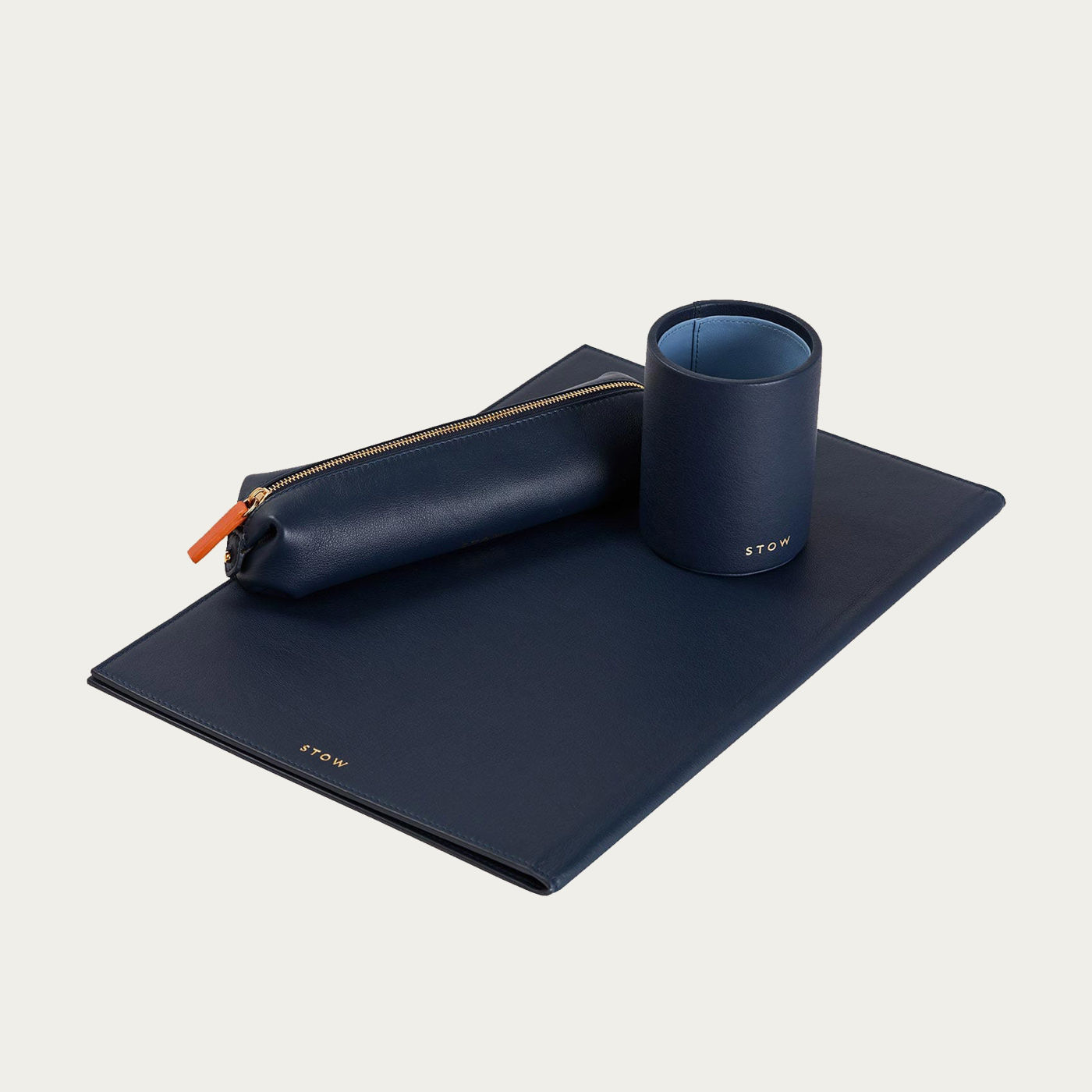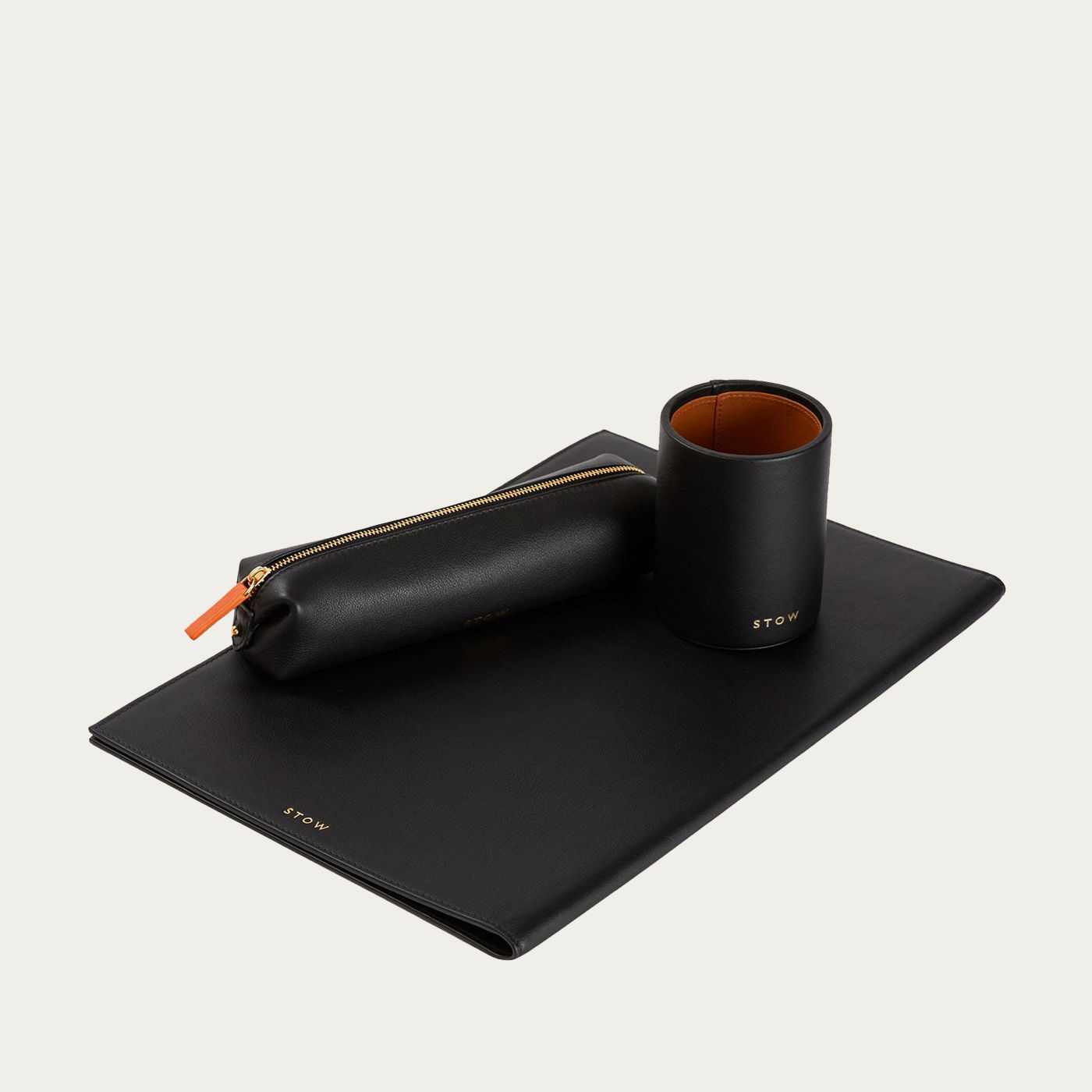 Order now to receive by 30 May - 31 May
Sizing
Dimensions: Desk folio: W24 x H36.5 cm Round pen pot: W7.5 x H10 cm Pencil case: W22 x H5 x D6.5 cm
Shipping & returns
Life should be easy and beautiful – that's why STOW exists. Their leather travel and home accessories take the hassle out of every day, and they choose the best materials and bright shades to help you live and travel in style.
Colour is king for disruptive travel brand STOW. Founded by Carol Lovell in Hertfordshire in 2013, their handmade leather travel accessories stand out not only for their eye-catching shades, but for the brand's commitment to honouring traditional techniques and quality, too. They're so committed, that some pieces take a year or more in the making.
• Made in Spain • Leather • Dimensions: Desk folio: W24 x H36.5 cm Round pen pot: W7.5 x H10 cm Pencil case: W22 x H5 x D6.5 cm • Includes: 1x leather desk folio 1x round leather pen pot 1x leather pencil case
• In the case of dirt or stains, wipe with a clean, damp cloth before leaving to dry • Store in a cool, dry place when not in use to keep it looking its best for longer