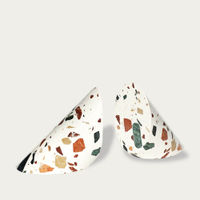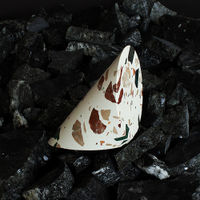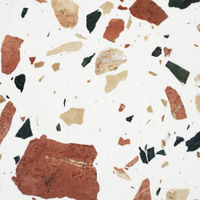 Solid Bookend Terrazzo
This product cannot be shipped to your location
Shipping & returns 
Description
Timeless, sustainable and functional – good things come in threes. It's what makes Berlin-based Studio Hausen a triple threat, and their interior pieces a guilt-free shopping experience. The Solid Bookend Terrazzo is a weighty, elegant shelf accessory – solid enough to hold even your heaviest books in place. Its off-centre, angled design gives it a gravity-defying look. And in solid terrazzo, this bookend adds a luxe yet raw look to your space.
Story
Slow down your pace with Studio Hausen's simple, sustainable interior pieces. This Berlin-based powerhouse combines the best of German and modern design principles with the beauty of natural materials. Each well-crafted home accessory has a minimal look paired with an innovative design, created to simplify your day-to-day and designed to fit your needs. It means their personalised pieces complement your lifestyle – and they'll last a lifetime, thanks to the brand's dedication to premium materials like FSC certified wood.
Features
• Product Measurements: 12 x 12cm • D- 7.5cm • 1.5kg
Special Care
When dirty or dusty, please tend to your bookend marble using a clean, damp cloth.