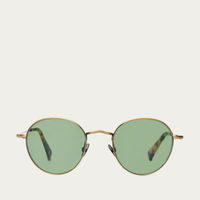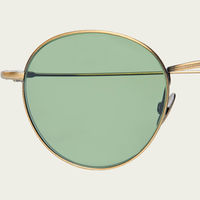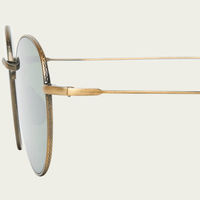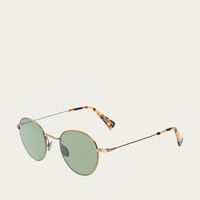 Brass / Bottle Green Vicuna Sunglasses
Shipping & returns 
Description
Inspired by the fabric used by ancient Inca tribes to make clothes for their kings, the Vicuña collection was crafted using precious materials such as rhodium and 24 karat gold. Extremely lightweight and perfect with both casual and formal wear, the Vicuña features flat Zeiss lenses and comes in a high quality leather case. Naturally, the entire product is carefully handcrafted in Italy.
Story
The Bespoke Dudes Eyewear is a patron of Italian excellence, inspired by a deep-rooted appreciation of quality and craftsmanship. Each pair of sunglasses is handcrafted by the expert artisans of Cadore, Italy, and features materials sourced from some of the best mutligenerational factories in Europe. Moreover, TBDE consists of timeless accessories for daily use, mixing classic forms with a modern twist.
Features
• 100% Made in Italy • Rounded frame • Material: From a selection • Each hinge is hand-closed by the craftsman • Flat Lenses: Zeiss • 100% UV protection • Filter: Category 3 • Includes leather case handmade in Italy and cleaning cloth
Special Care
Please store me inside a protective case to preserve my longevity.
More from The Bespoke Dudes Eyewear