Matte Amber / Bottle Green Twill Sunglasses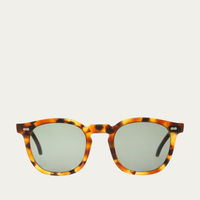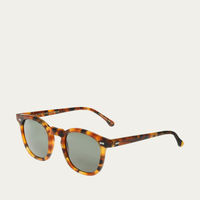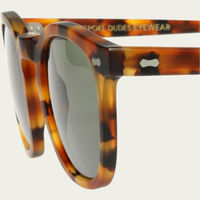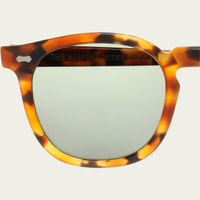 Matte Amber / Bottle Green Twill Sunglasses
Shipping & returns 
Description
Bold yet beautifully versatile, the Twill sunglasses make a charismatic year-round accessory. Featuring a thick acetate frame and square yet rounded composition, the Twill compliments any walk in the countryside - or aperitivo in the city.
Story
The Bespoke Dudes Eyewear is a patron of Italian excellence, inspired by a deep-rooted appreciation of quality and craftsmanship. Each pair of sunglasses is handcrafted by the expert artisans of Cadore, Italy, and features materials sourced from some of the best mutligenerational factories in Europe. Moreover, TBDE consists of timeless accessories for daily use, mixing classic forms with a modern twist.
Features
• Handcrafted frame • 100% Made in Italy • Rounded frame • Material: Acetate by Mazzucchelli (VA, Italy) • Each hinge is hand-closed by the craftsman • Lenses: 100% UV protection • Filter: Category 3 • Includes case and cleaning cloth
Special Care
Please store me inside a protective case to preserve my longevity.
More from The Bespoke Dudes Eyewear