Rhodium / Blue Ulster Sunglasses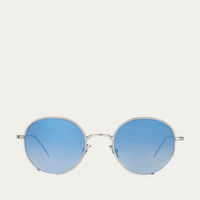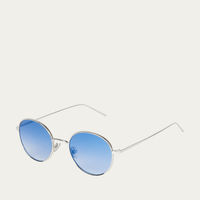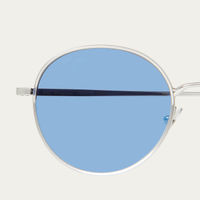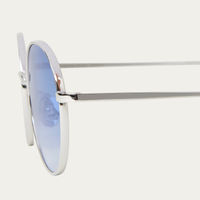 Rhodium / Blue Ulster Sunglasses
Shipping & returns 
Description
This piece takes its name from one of the most fascinating coats of the classic male wardrobe - a classic yet vibrant piece that prevails through the decades. The Ulster contains rhodium, a precious and very durable material, obtained with 3 microns of Palladium. The extremely lightweight frame is devoid of decoration and ends with a simple and subtle temple, giving the frame a retro look.
Story
The Bespoke Dudes Eyewear is a patron of Italian excellence, inspired by a deep-rooted appreciation of quality and craftsmanship. Each pair of sunglasses is handcrafted by the expert artisans of Cadore, Italy, and features materials sourced from some of the best mutligenerational factories in Europe. Moreover, TBDE consists of timeless accessories for daily use, mixing classic forms with a modern twist.
Features
• 100% Made in Italy • Rounded frame • Material: From a selection • Each hinge is hand-closed by the craftsman • Flat Lenses: Zeiss • 100% UV protection • Filter: Category 3 • Includes leather case handmade in Italy and cleaning cloth
Special Care
Please keep me inside a protective case to maintain my longevity.
More from The Bespoke Dudes Eyewear