The Lost Man's Navy Edward Backpack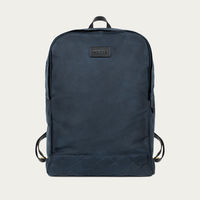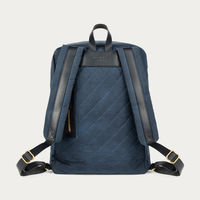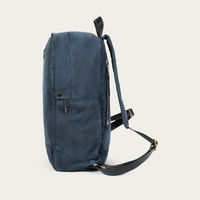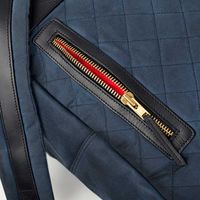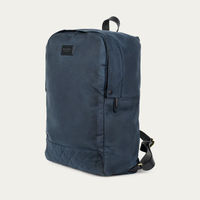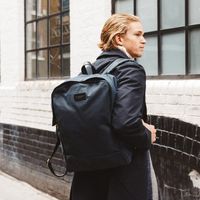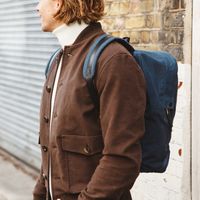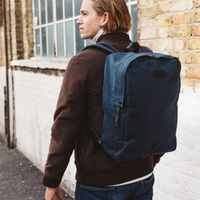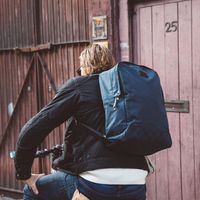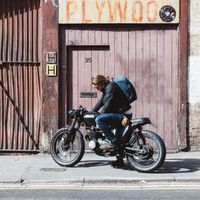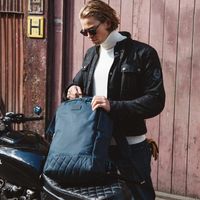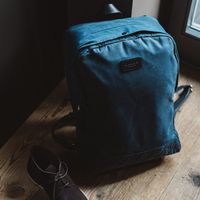 The Lost Man's Navy Edward Backpack
LAUNCHING AT 2019/10/10 10:00 CET
Sizing
• 29cm / 45cm / 20cm
Shipping & returns 
Description
Inspired by Malle's adventurer spirit and uncompromising pursuit for excellence, we set out to create a piece of travel luggage as tough and charismatic as its makers. Featuring a roll-top closure and expandable capacity, the Lost Man's backpack easily adapts to suit your journey's requirements - whether you're headed to work, or the Great Outdoors. Carefully handcrafted with Malle's black oiled cotton (known for its water resistance and longevity), this travel companion boasts luxurious bridle leather, an organic, signature red cotton interior and forged brass hardware. We paid extra care when designing the bottom of the bag, which has extra padding to protect your tech when on the go and makes for a more robust carry-all.
Story
London-based with adventure rooted firmly in its soul, Malle was one of the first brands we connected with when building our community. Driven by the desire to create exceptional travel accessories that consistently outperform the norm, Malle designs products for the busy and the brave - and uses landscapes such as the Himalayas and the Rockies to test them out. This very special Edition was inspired by our community, challenging us to create an outstanding purposeful accessory with the power to make daily life easier.
Features
• Expandable roll-top closure • Padded laptop pocket • Five interior tool pockets • Wide leather shoulder pads • Oiled cotton (water-resistant and robust) • Luxurious bridle leather • Organic red cotton interior • Forged brass hardware • Leather botton, for protection • Heavy duty stitching throughout
Special Care
• To keep your bag in the best possible shape, please use the correct Malle wax to maintain 100% waterproofing and leather condition. • Darker colour waxed cotton fabrics can fade if left in direct sunlight for long periods of time • The wax in the cotton canvas protects the fabrics from dirt, water and sun, so please make sure your Malle is kept in good condition for a longer, happier life.