Crafted by The Skateroom
Yellow Warhol Colored Campbell's Soup Cans
Utilizing the world (and tools) of skateboarding to create a backdrop for modern art and a home for positive change in the world, The Skateroom is a breath of fresh air - and a work of art on wheels.
Style: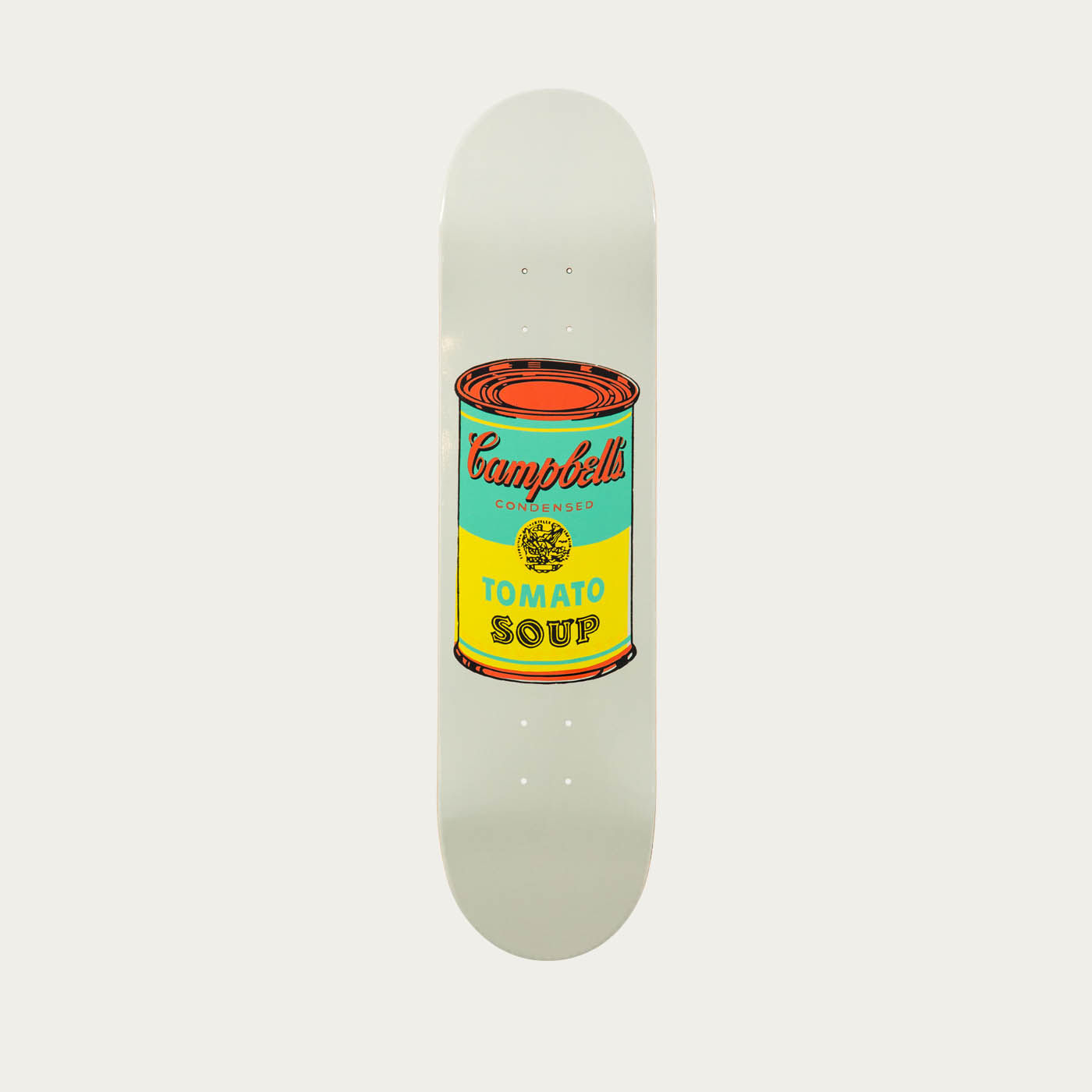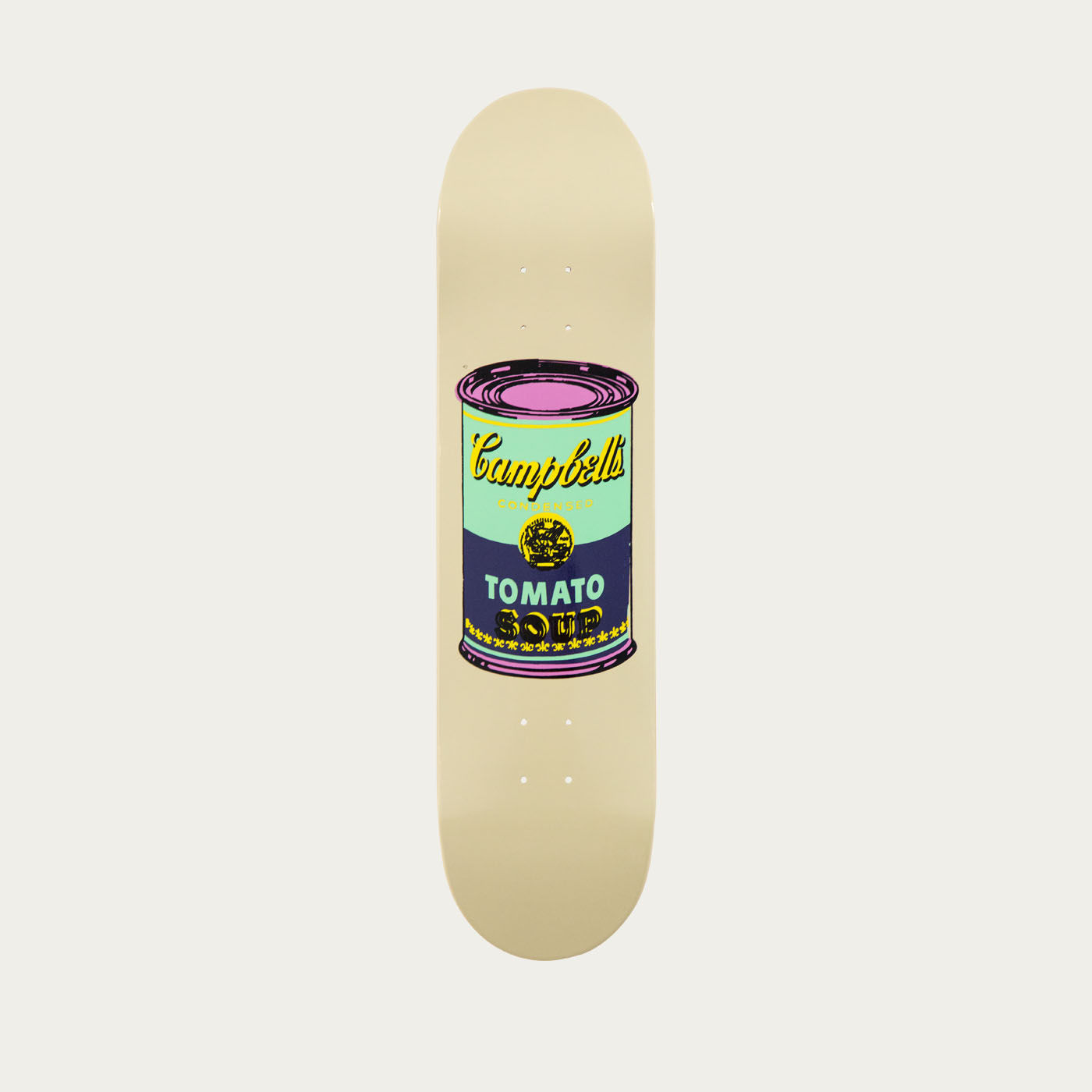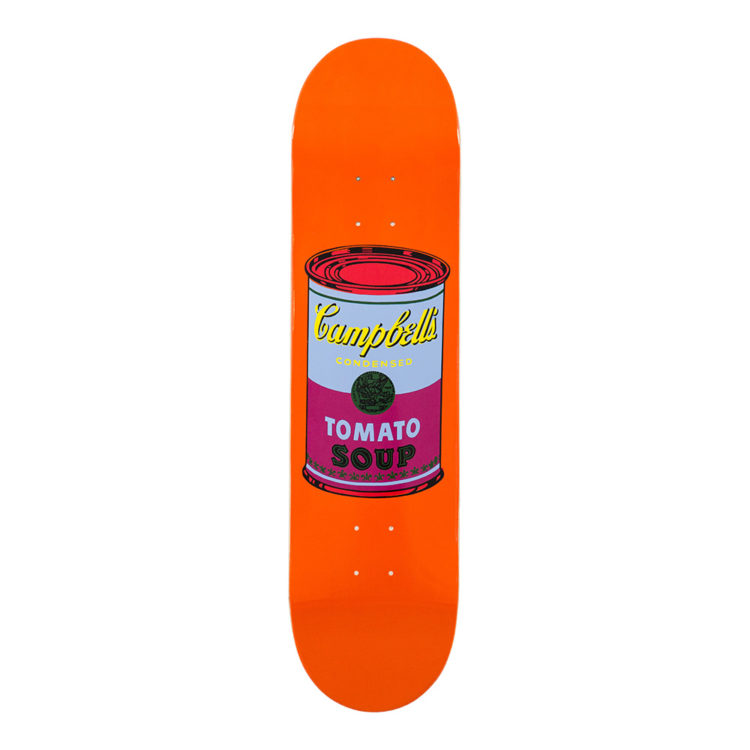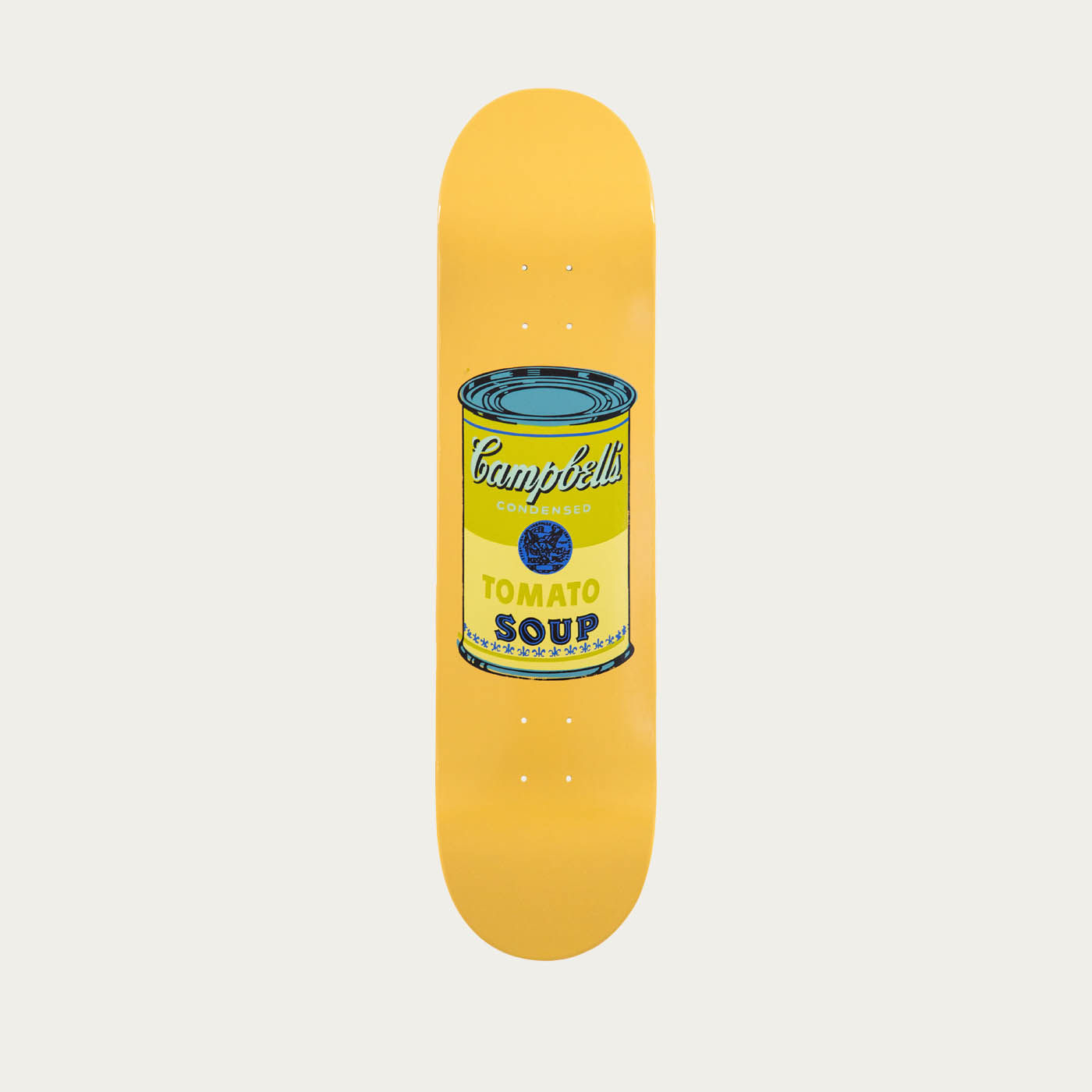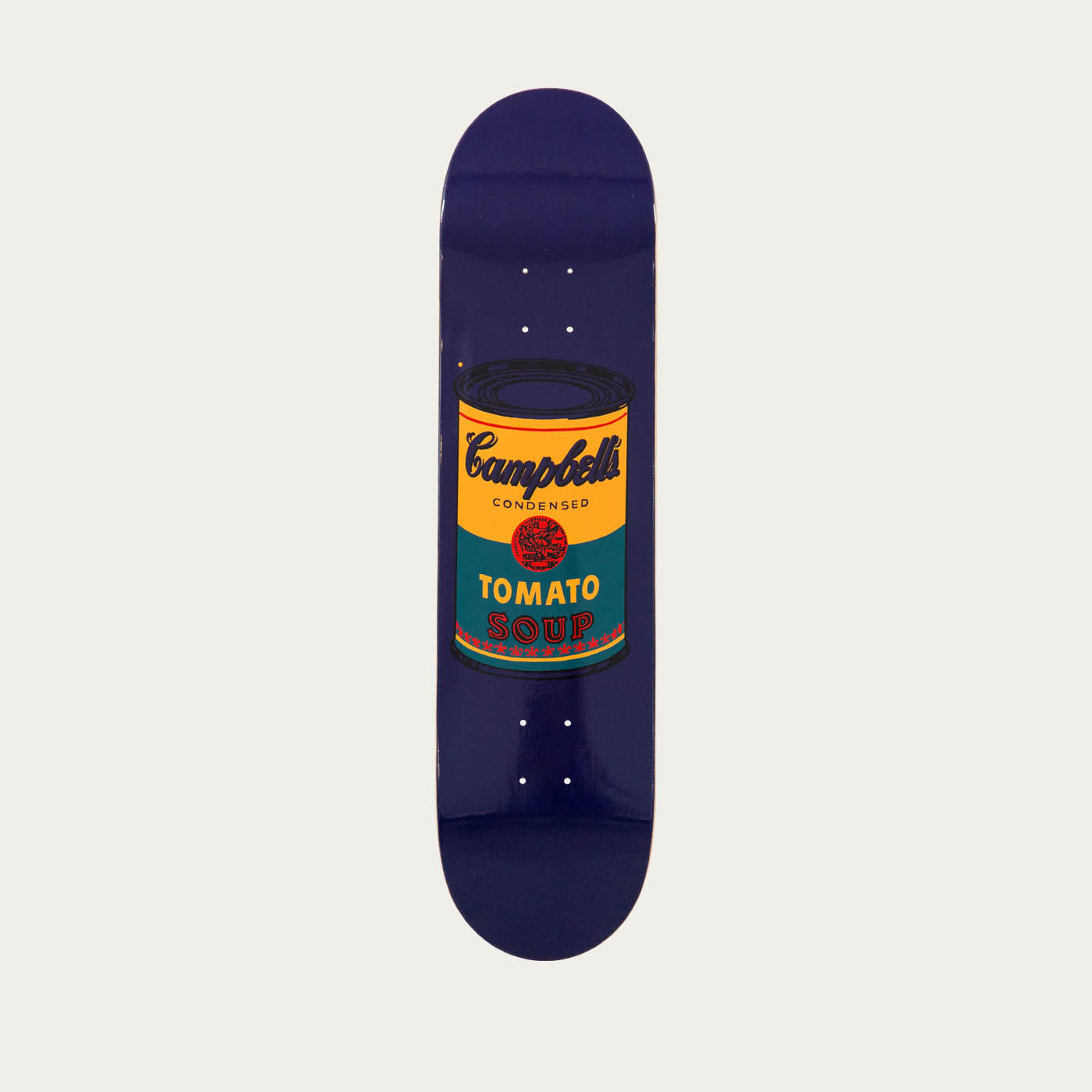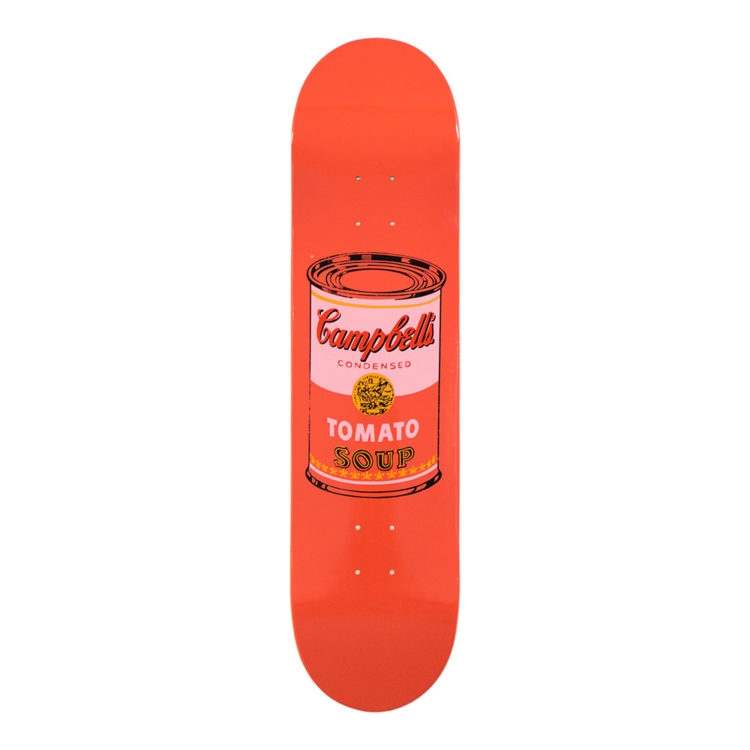 Order now to receive by 10 Jun - 16 Jun
Sizing
78.8cm x 20.3cm (size of one deck)
Shipping & returns
A vibrant collaboration featuring the work of late artist Andy Warhol on The Skateroom's famous boards. Andy Warhol: ©/®/™ The Andy Warhol Foundation for the Visual Arts, Inc.
Founded by Charles-Antoine Bodson, Belgian ex-gallerist and skateboard collector, The Skateroom is a surprising combination of high-profile art, skateboards and good will. By featuring global artists' artwork on skateboards, The Skaterooms makes limited-edition artwork available at more approachable price points and introduces it to a wider audience in a fresh, new form. More than just matchmakers between art and decks, however, The Skateroom is a philantropic powerhouse and major supporter of NGO social organisation "Skateistan."
• 7-Ply Canadian Maple Skateboards (wood) • H/S Code 49119100 • Solo Board
Please do not hang on a wall facing the sun directly. The colours may fade, as can happen with fine art.