Crafted by Tiipoi
Brass Ayasa Jar with Wooden Lid 0,5L
Tastefully reintroducing Indian design with a modern perspective, Tiipoi infuses our living spaces with an invigirating touch of colour and soul. Fuelled by India's extensive artisanal expertise and the country's humbling "nothing goes to waste mentality," the brand creates beautiful, functional pieces for the modern home.
Style: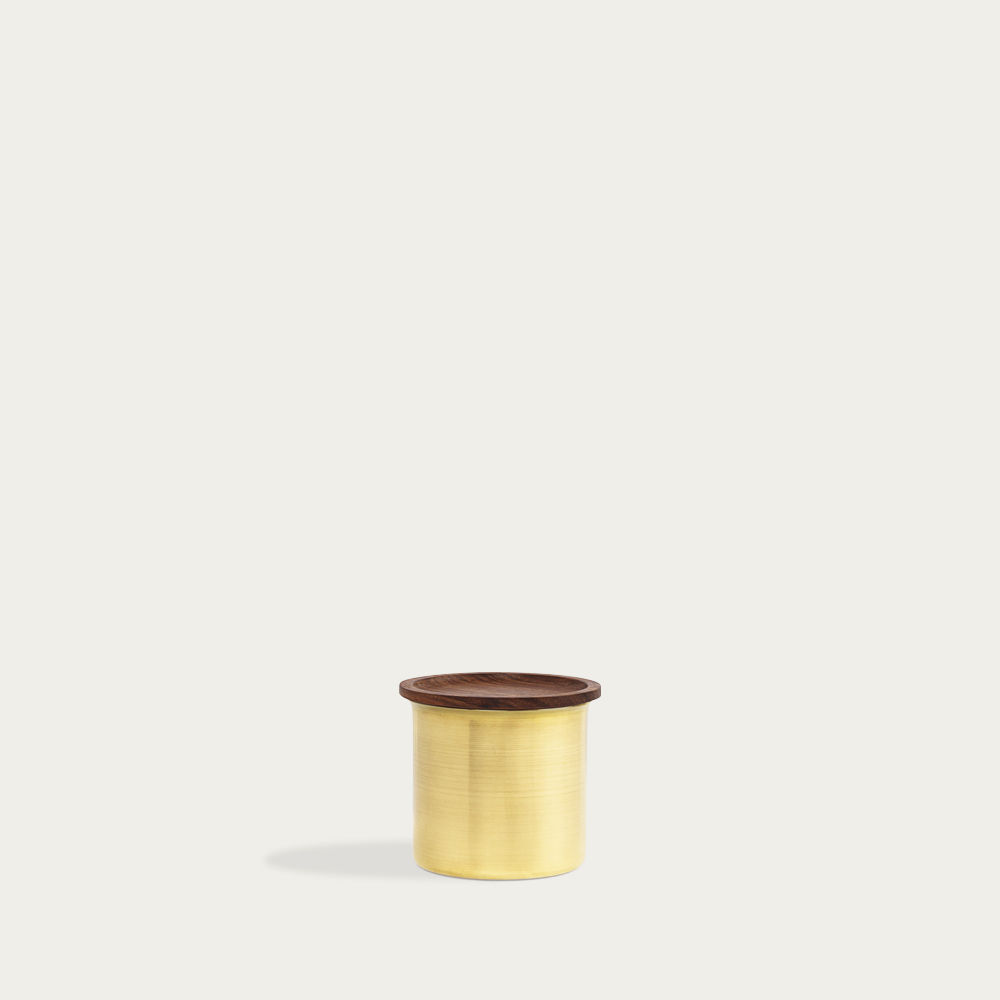 $55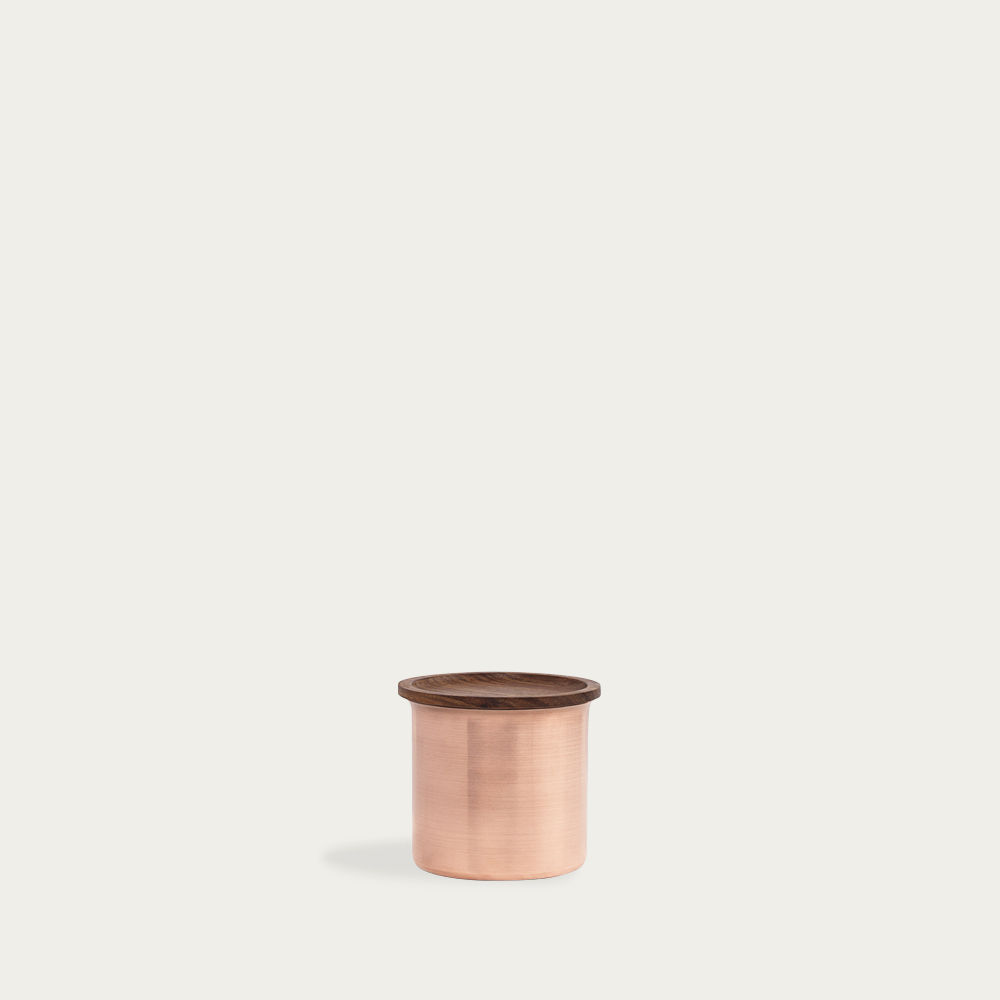 $55
Order now to receive by 13 Jul - 19 Jul
Sizing
• Dimensions: (Dia) 10.2cm x (H) 9.2cm • Capacity: 0.5L
Shipping & returns
The Ayasa storage jars are made out of food-grade aluminium. These jars are hand-spun from aluminium sheets and then powder-coated. In India, aluminium is used widely for storage but also for cooking; this model is hard-wearing, low-maintenance and designed to keep things air-tight. The Ayasa Jar comes in two sizes and its wooden lid is made from sustainably-sourced Sheesham or Beech wood.
Founded in 2013 by Spandana Gopal, creative powerhouse Tiipoi aspires to show the world that there is truly more to Indian design than meets the eye. Based in London with its roots firmly set in India, the brand perfects a collection of decoration and functional accessories for the modern home. Combining authentic generational craft with a refreshingly unassuming aesthetic, Tiipoi infuses the modern living space with the warmth and vibrance of India.
• Composition: food grade aluminium, Sheesham or Beech wood • Process: metal spinning, powder coating, wood turning
I am machine-washable, and benefit from being stored in a cool, dry place.