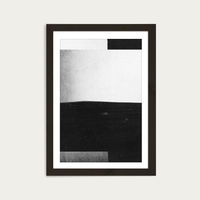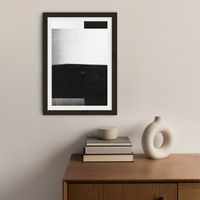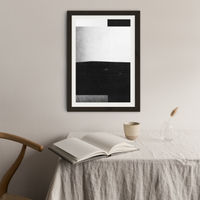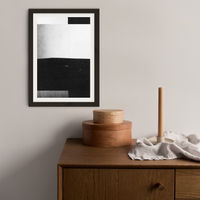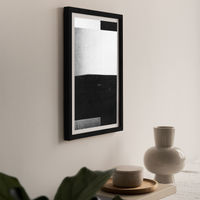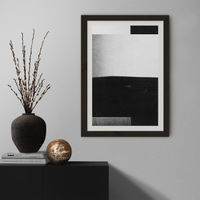 Research N°003 Art Print Black Frame
Order now to receive by 6 Oct - 18 Oct
Shipping & returns 
Description
Morice uses and combines digital media in the form of computers, software and scanners with traditional techniques of photography, collage, drawing, painting and sculpting – approaching each work of art with instinct and spontaneity.
Story
Born in 1988, Tony Morice is a French self-taught artist, living and working in Paris. Originally completing studies in advertising and graphic design, Morice felt drawn to abstraction, and so he began researching techniques and experimenting with visuals. He soon developed his creative vision and has since been creating experimental work that boasts impulse and artistic freedom, created through a mix of old and new creative techniques.
Features
« Matte 100% cotton 315 sgm soft textured fine art paper « Solid wood, painted frame « Printed using the fine art gicl_e printing method, a drop technique known for its clarity and precision « Canvas made from bleached birch, eucalyptus and softwood pine pulp, from sustainable forests
Special Care
• Please don't hang me on a wall facing the sun directly as my colours may fade over time. • When dirty or dusty, please tend to my frame using a clean, damp cloth before leaving to dry. If any substantial moisture remains after cleaning, please wipe my surface dry to avoid any staining.