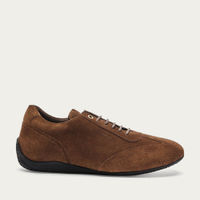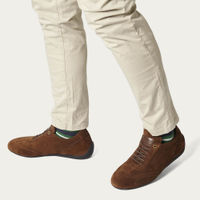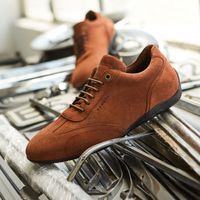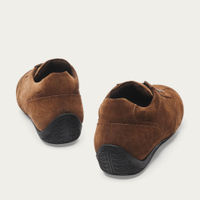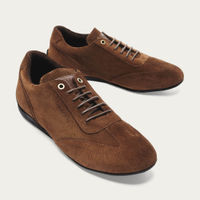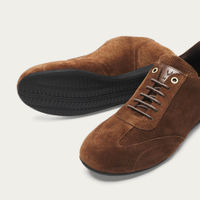 Kenia Iconic Low Shoes
Shipping & returns 
Description
With their vintage look – inspired by Formula 1 in the 70s and 80s – and precision, traditional craftsmanship, VANDEL's shoes are a real statement piece. Footwear for men who are going places, in style. The Iconic Low Shoes are inspired by classic racing shoes, with a casual low top design. They're crafted from 100% suede with a luxe and comfortable 100% leather interior, and have a practical lace-up design as well as a textured rubber sole. Their hybrid sneaker-meets-shoe look makes them a great everyday piece, perfect for smartening up jeans. Because they're made to order, each pair takes 4 weeks to be produced before it can be sent for delivery.
Story
VANDEL is a way of life – not just a footwear brand. From day one, the team set out to capture the spirit of the gentleman driver: men who take risks, and reject the traditional path. But if you're not a pro-driver (yet), don't worry – each pair of VANDEL shoes is designed to look as good on the track as it does in the office or the boardroom. Their styles are inspired by Formula 1 in the 70s and 80s, and 24 Hours of Le Mans, down to the last detail – from using perforated suede to recreating the pattern on the sole. Because each pair's crafted using traditional and innovative techniques, along with the very best materials, quality's guaranteed.
Features
• Exterior: 100% Craft Suede with Hydrophobic Treatment - Origin: Spain, • Interior: 100% Alcantara Leather - Origin: Spain, • Sole: 100% Natural Rubber - Origin: Spain, • Collar: Reinforced with Memory Foam for Driving Comfort, • Blind Eyelets: Reinforced Lace Holes with Glass Fiber, Stopping Them from Wearing Away, • Seam Free: The Shoe's Tongue Is Sewed Directly to The Vamp, Ensuring There Are No Seams in The Shoe's Interior
Special Care
In case of light stains or dirt, please wipe with a clean, damp cloth and allow to dry. For more robust stains on suede leather, please use a suede brush.