Crafted by Vij5
Ground Tap Water Carafe
Tastefully combining its founders' creative vision with the talent of countless collaborations, Vij5 is best known for its beautifully crafted furniture, lighting and unique home accessories.
Style: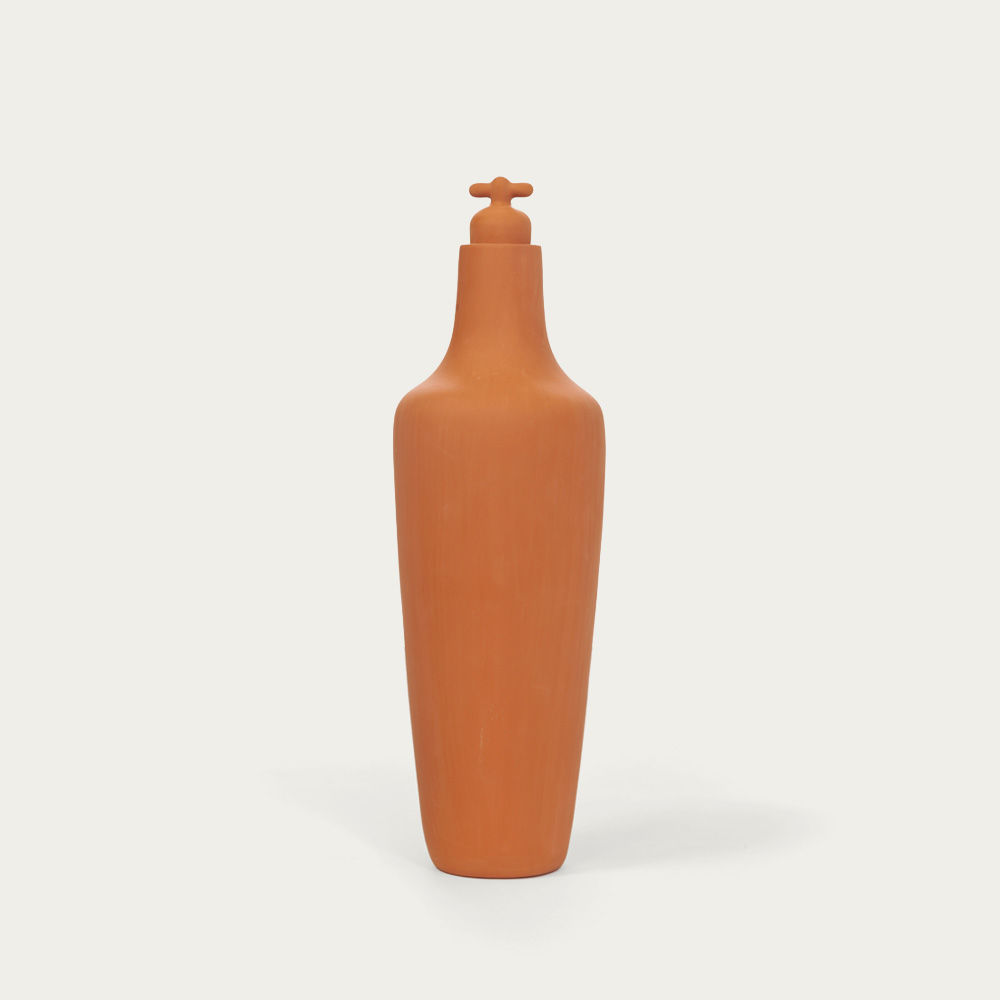 $85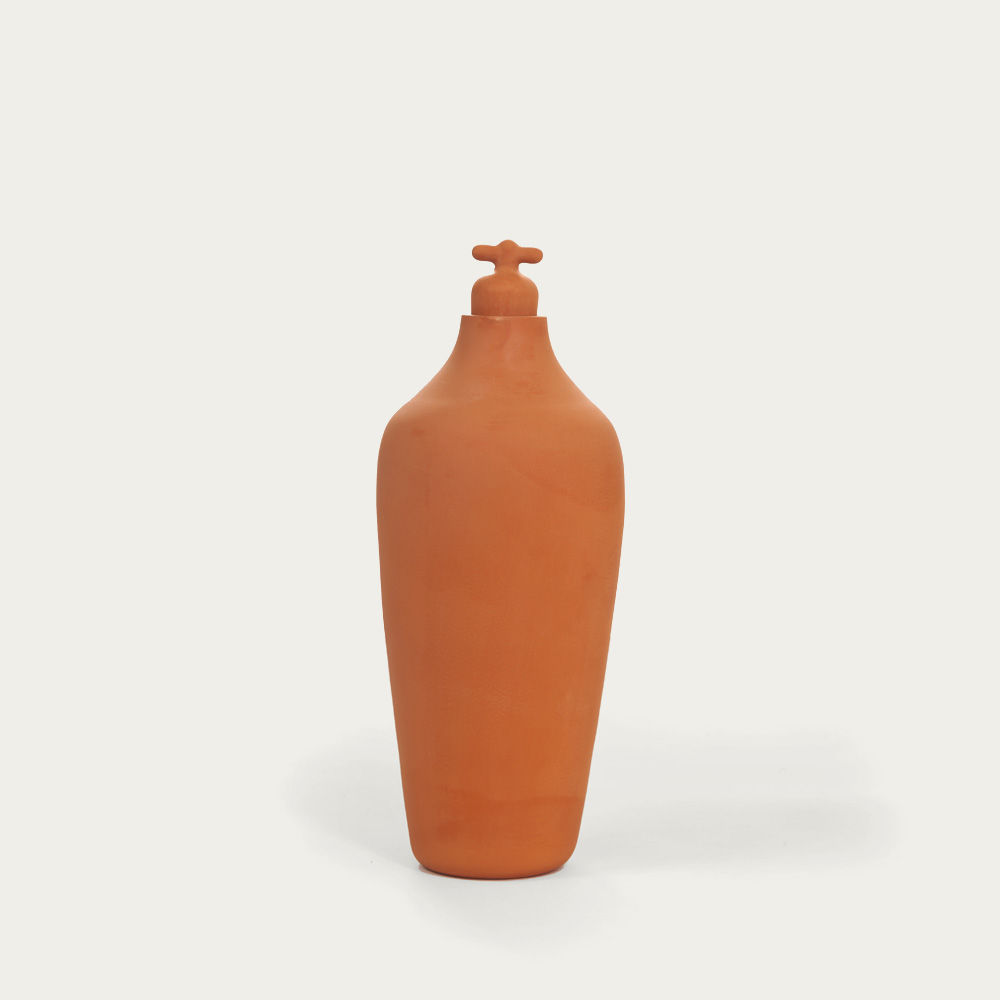 $85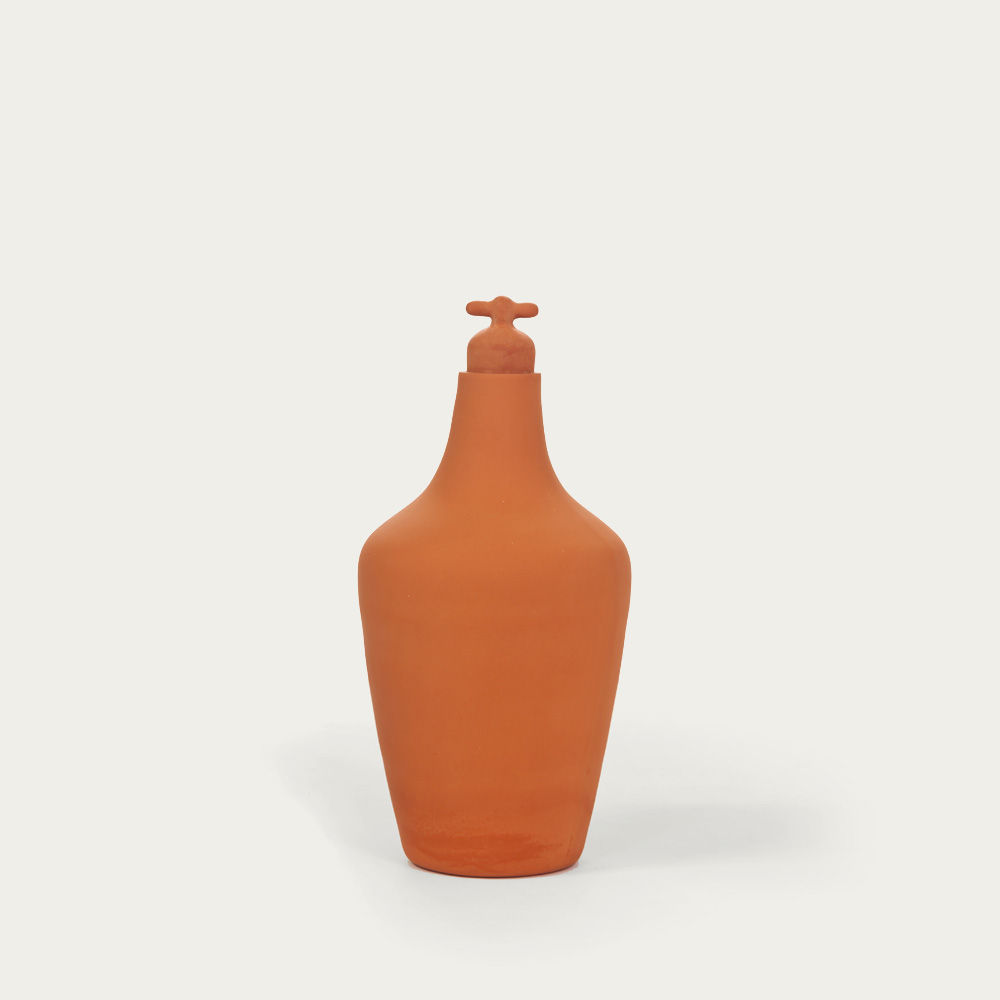 $85
Order now to receive by 10 Aug - 24 Aug
Sizing
• Dimensions: Dune water: Ø 9,5cm, (H) 25cm Surface water: Ø 10cm, (H) 22cm Ground water: Ø 9cm, (H) 30cm
Shipping & returns
With the traditionally crafted Tap Water Carafe, artist Lotte de Raadt hopes to promote the consumption of tap water. The shape of the carafes portray the origins of Dutch water; the tall bottle with the long neck refers to water sourced from deep underground. The low, stout bottle is the ideal shape for collecting surface water, and the third can be filled with dune water. The stopper clearly displays the place where the contents were drawn: from the tap, naturally! The carafe is produced by Lotte herself in her ceramics workshop in Eindhoven. This piece cools itself due to the use of natural terracotta.
Founded in 2006 by Arjan Van Raadshoven and Anieke Branderhorst, Vij5 is as much a reflection of its founders' creative visions as it is a home to various collaborations - including yound artists, curators, architects and more. With a focus on pure, minimalistic materials like wood and metal and a particular appreciation for creative, well-balanced design, the brand provides state-of-the-art accessories and accents for the modern home.
• Self-cooling • Composition: Stoneware; Terracotta
When dirty or dusty, please clean the carafe with a gentle soap and water before leaving it to dry.