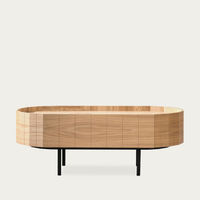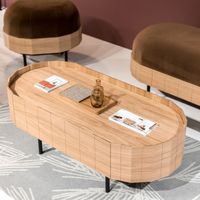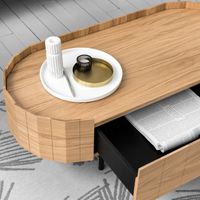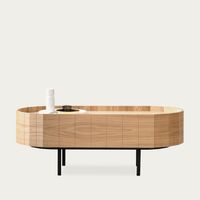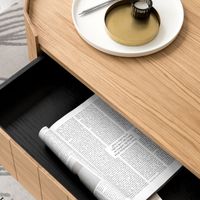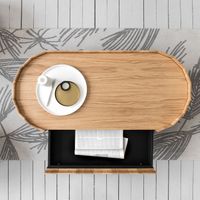 Crafted by Viruna
Apollo Coffee Table
Virūna are a Lithuanian brand known for pushing the boundaries of design with innovation and quality craftsmanship. The Apollo Coffee Table is a beautifully curved, solid oak and oak veneered panelled piece that boasts ultimate elegance. A perfect addition to any space for instant warmth and character.
This product cannot be shipped to your location
Sizing
Dimensions| 99,2*45,2*36,5
Shipping & returns
Internationally renowned brand Virūna specialise in modern Scandinavian inspired design with an Italian twist. And they bring this to every functional piece of furniture they craft. Named in honor of the first space odyssey that enabled to discover the undiscovered, the Apollo collection combines years of craftsmanship with innovative technology to reveal extraterrestrial design.
High-class furniture brand Virūna first began their story in 1994 when founder Vytautas Paulauskas noticed a lack of quality furniture on the market. He began designing and building furniture in his basement and as the brand gained popularity, Virūna flourished into the dynamic brand it is today. Boasting state of the art technology combined with traditional tools and techniques, Virūna specialise in premium unprocessed wood, metals and plastic with ethics in mind. The perfect furniture for your home.
• Made in Lithuania • Solid oak, MDF, and powder-coated metal • Dimensions: L992 x W452 x H365 cm
When dirty or dusty, please tend to me using a clean, damp cloth before leaving to dry. If any substantial moisture remains after cleaning, please wipe my surface dry to avoid any staining.