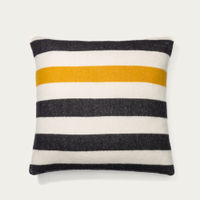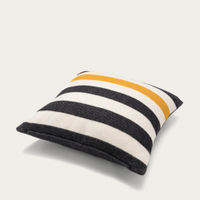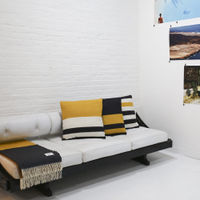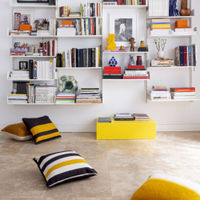 Merino Pillow V67
This product cannot be shipped to your location
Sizing
Dimensions: 20 X 20 Inch
Shipping & returns 
Description
With their base in New York, and their inspiration coming from art and design, VISO's artisan-made lifestyle pieces are creative and cool. The Merino Pillow V67 is a merino wool pillow, created traditionally. Its merino wool is produced by Australian master carders, shearers, dyers and weavers. And it's crafted in a fully manual weaving process, in keeping with the tradition. Because it's ultra lightweight, it's great for spring decor.
Story
Inspired by art and design, VISO is a brand with craftsmanship at its core. Their collaborative capsule collections are designed by expert artisans in Europe and the United States, and crafted in limited, small batches. It's a sustainable, authentic approach, and their apparel and lifestyle objects are artistic and creative.
Features
• Material: 100% Merino Wool
Special Care
To best preserve my quality and appearance, please machine wash the pillow case (exterior) using a gentle detergent with similar colours.