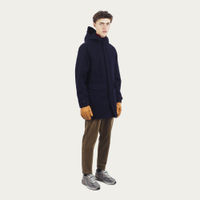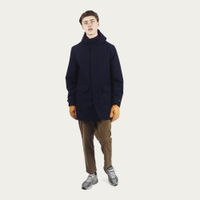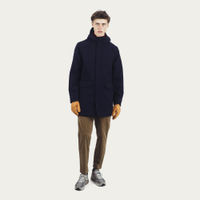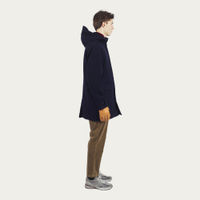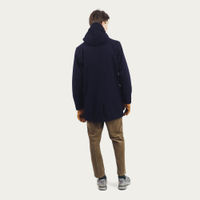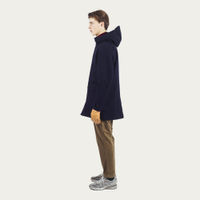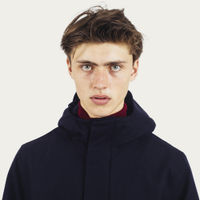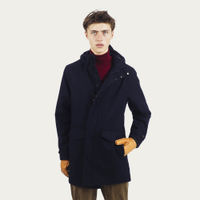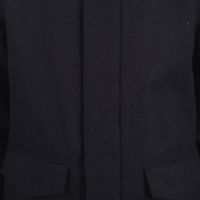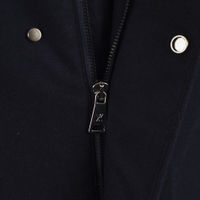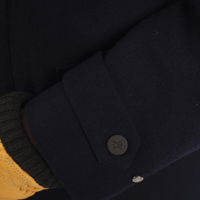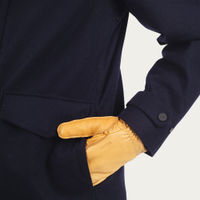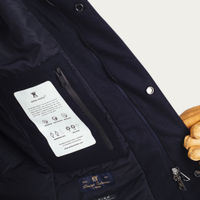 Navy Techno Joe Techwool
Shipping & returns 
Description
That warm, fuzzy feeling after a really great wardrobe find? You'll get it with Welter Shelter – literally. Their fashion-led outerwear's designed to weather all storms, helping you keep cosy while looking good. The Techno Joe Tech Wool is a lightweight, short parka made for braving wind and rain. It's made from a premium tech wool, known for its waterproof and weatherproof properties, and uses patented, military-grade insulation tech to keep it extra cosy. Style it with jeans and boots – your new winter uniform.
Features
• Very thin insulation made of highly densely woven polypropylene fibers • Environmentally friendly • Does not absorb any water ( water = cold) • 50 grms/m2 insulates better then 2 woolen sweaters ( we use 150 grms )
Special Care
• For best results, please have piece dry-cleaned professionally.