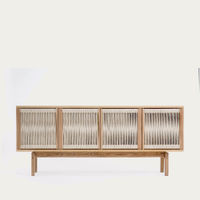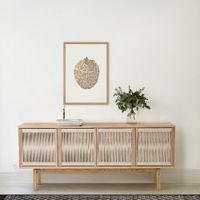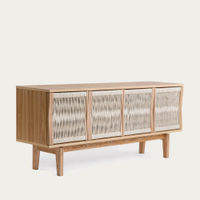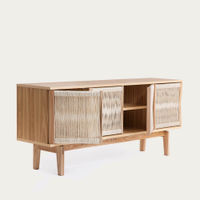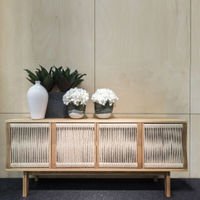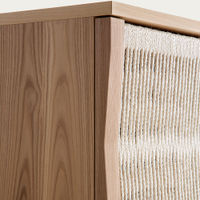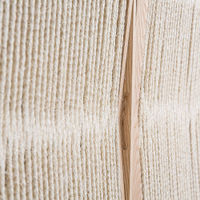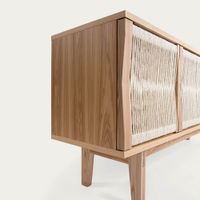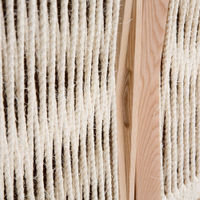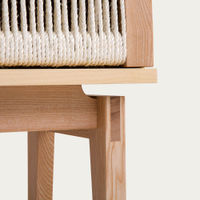 Ash Lilla Ateljen Sideboard
Sizing
Product Measurement: W 180 X D 45 X H 77cm
Shipping & returns 
Description
If you're into wooden furniture, you'll be into Woodman – the clue's in the name. Their Estonia-made pieces are the product of a collective of international designers, and are made using FSC-certified, sustainably sourced wood for quality guaranteed. The Lilla Ateljen Sideboard is a steel and wood sideboard with four storage compartments. The steel doors add texture and dimension to your space, and offset with wood, it's got a modern, Scandi style.
Story
Woodman was founded in 1999, with the aim to create timeless, quality designs. And in over a two decade of operation, they've risen to be the biggest design furniture manufacturer in Estonia – without compromising on quality. Creativity and innovation forms the brief to the internationally renowned designers behind Woodman's pieces. And the result's contemporary, cool wooden furniture, elevated with accents of metal, veneer and stone. Their unique backgrounds, style and geography means that Woodman's furniture covers every design style – people-pleasing pieces for every room.
Features
• An Attractive Eye-Catcher in Your Home. Modern Look Harmonizes with A Variety of Room Styles, • Sideboard Door Panels Are Made of Woven Hemp Rope, • There Is Plenty of Storage Space Behind Soft-Close Doors, • Extravagant Design Creates A Tasteful Living Ambience, • Materials: Engineered and Veneered, Steel, • Product Weight: 62kg, • Easy Assembly Required • Weight Capacity - 30kg on Top, 10kg in Sideboards
Special Care
When dirty or dusty, please tend to your furniture using a clean, damp cloth before leaving it to dry. If any substantial moisture remains after cleaning it, please wipe the surface dry to avoid any staining.