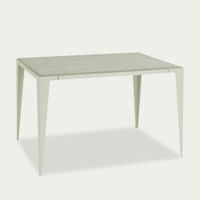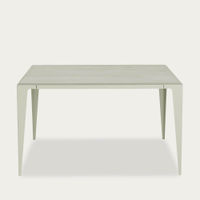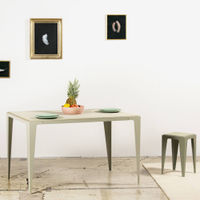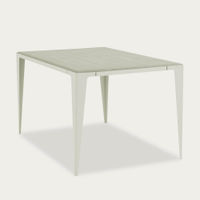 Crafted by Wye Design
Silk Grey Chamfer Table
German furniture maker Wye Design has a bold mission: to create sustainable, innovative furniture that's better for the planet, and looks good in your home. Their colourful, minimal furniture is made from 83% up-cycled wood waste and is 100% recyclable. The Chamfer Table is an industrial-style dining table in recycled wood and powder-coated sheet steel.
Shipping & returns
Wye Design's an award-winning brand, and it's easy to see why. Their wood-based furniture's crafted from 83% up-cycled wood waste and is 100% recyclable, and contributes to a sustainable future while maintaining a cool, industrial aesthetic. The Chamfer Table is part of the Chamfer collection – interior pieces with a minimal yet industrial look, in refreshing colours. The Chamfer Table is ideal for everyday dining thanks to its durable construction, and is crafted sustainably from recycled wood on top of a powder-coated sheet steel frame.
Wye Design is a trailblazing furniture maker – and we don't use that phrase lightly. Their wooden interior pieces make a bold statement in your space despite their simple silhouettes, thanks to this German brand's industry-leading use of upcycled wood shavings. They turn this recycled waste material into bespoke coloured sheets that are durable and free from harmful chemicals. It's a sustainable and innovative approach – and exactly what you'd expect from an award-winning German design brand.
• Dimension: 120x85x72 Cm, • Material: Neolign (>83% Wood Waste), Sheet Steel (3 mm, Powder-Coated), Abrasion Resistance, Weatherproof • Modular Construction for a quick Set up • Suited for Indoors and Outdoors • Made in EU
When dirty or dusty, please tend to your furniture using a clean, damp cloth before leaving it to dry. If any substantial moisture remains after cleaning it, please wipe the surface dry to avoid any staining.